Authorities across China have stepped up mass testing and COVID-19 restrictions as cases continued to surge in major cities.
Millions stood in line in Shanghai to get tested on Thursday, as the local authorities said they had traced a renewed outbreak to an underground karaoke parlor, with residents of several districts ordered to take two PCR tests between Tuesday and Thursday.
Rapid self-tests are already mandatory to enter shopping malls or to use public transportation, while dozens of residential compounds were under lockdown.
Meanwhile, authorities in the northern city of Xian have imposed a seven-day lockdown from Wednesday, with the growing raft of zero-COVID restrictions already having an impact on supply chains.
Schools, restaurants and entertainment venues will be closed for seven days, including libraries, cultural venues and other indoor public places.
The health code tracker app will be used to ensure anyone entering other public places like supermarkets or restaurants for takeout has a green code denoting a negative PCR test from the past 48 hours.
"Now there are people infected in every district, so starting yesterday (Tuesday), everyone has to test twice over three days," a Shanghai resident surnamed Wu told RFA. "Residents are allowed to go out, but you can't get into hospitals, supermarkets or other stores without a code showing a PCR test in the past 48 hours."
In Wuxi city, Jiangsu province, authorities are also scrambling to prevent further community transmission after reporting 172 newly confirmed cases.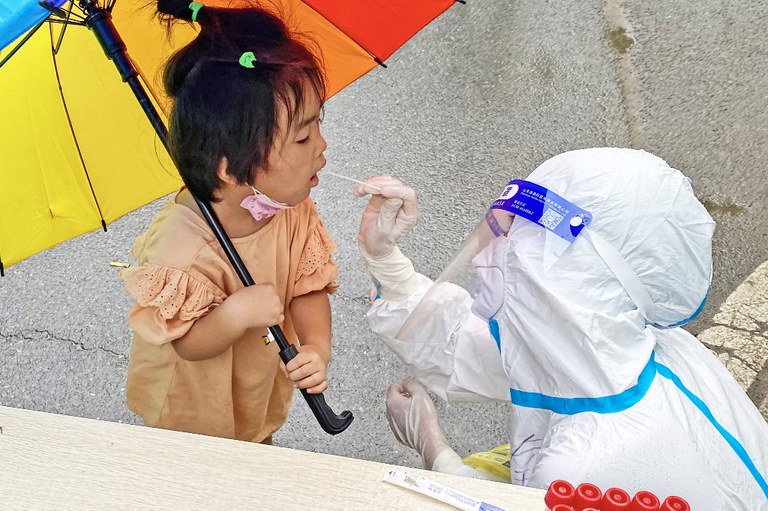 Supply concerns
A resident of Wuxi surnamed Shen said that a number of factories are now operating in "closed-loop" bubbles, meaning that some supplies were unable to get through.
"Many people are worried that supply chains will be disrupted again," Shen said.
Since June 26, 13 cities in Jiangsu, Zhejiang and Anhui have reported outbreaks of cases totaling more than 1,000.
Constitutional scholar Zhang Lifan posted video clips to his Twitter account on Wednesday showing a gathering of people and police at the Beijing Institute of Technology, in protest at current COVID-19 restrictions on campus.
An employee who answered the phone at the university on Tuesday declined to comment when contacted by RFA.
"Protest? Who is this?" the employee said, before hanging up the phone.
Zhang said strict controls on people entering and leaving the campus had prompted the protest after the school authorities required anyone passing through a checkpoint at the gate to give a day's notice of their movements.
A lecturer surnamed Zhou said staff could use the "normal channels" to complain about school policies.
"I will listen to your suggestions at any time," Zhou said. "We have a meeting this afternoon, and we are willing to listen."
"I would like to take public opinion into account, but some people think one thing, and the rest another; it's all different," he said.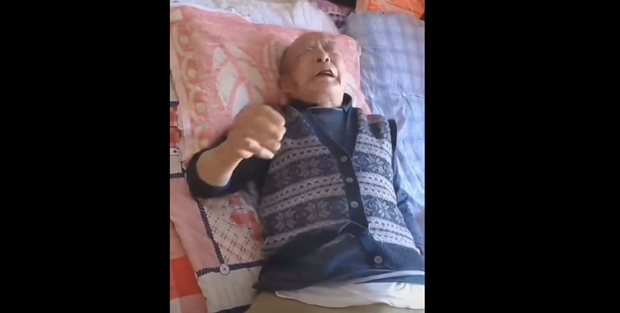 Police beating followed by suicide
Meanwhile, residents of the northeastern city of Dandong were left reeling after the suicide of a 93-year-old man who was beaten up by police after he tried to get a PCR test certificate to attend a hospital appointment.
Police beat him after he started to drop his pants to show them his hernia, then lost his grip, leading to what the police said was "indecent behavior."
Wuhan-based activist Zhang Hai, who has campaigned for compensation after losing his father to COVID-19 at the start of the pandemic, said the treatment of the old man was unacceptable.
"This 93-year-old man just wanted to see a doctor, and he was a bit slow and unsteady," Zhang said. "Instead of treating him like an old man, they handcuffed him, and beat him up."
He said such police violence is very common in China.
"When they beat someone, they call it law enforcement, but if people fight back, that's assaulting a police officer," Zhang said. "Police should be held legally responsible for beating people."
Translated and edited by Luisetta Mudie.