Threat to China's investment in Pakistan
"Bureaucrats are insulated from the ground reality and the victims are ordinary Chinese people; especially Chinese women. Pakistan has cooperation with China but it also has its harmful and dangerous side."

Posted on 18th May 2022 on Weibo by "XuanzhanJianmuwu" with 1,20,000 followers
---
"I fear for my father working in Pakistan"

Posted on the 20th May 2022 on Weibo by "Hou Tengyi" with 835 followers
---
"We need our security forces in Pakistan to protect Chinese lives and investments"

Posted on the 14th May 2022 on Weibo by "Han Caihui" with 127 followers
---
Meanwhile, several other users linked with the Confucius Institutes in Pakistan also shared similar "Panic Posts". These posts indicate the threat to China's investment in Pakistan. All such user profiles/posts were deleted permanently from the Chinese social media. The fear and the threat, however, remained.
Why China invest heavily in Pakistan?
What are the problems that these investments are facing?
What is the ground reality?
Will China bring its military forces in Pakistan?
Presenting an in-depth investigation report, by our South Asia analyst Hwa-Young, to answer all of these questions.
China's investments in Pakistan
China Pakistan Economic Corridor (CPEC) is a group of infrastructure development projects initiated by China in Pakistan. This massive infrastructure development project was initiated in the year 2015. It aimed to upgrade the required infrastructure by constructing transportation networks, ports, energy projects, and Special Economic Zones. It was initially estimated to bring in $46 billion of investment but has increased to over $65 billion. Along with the CPEC, the non-CPEC Chinese investments also grew significantly in the past decade. Non-CPEC Chinese private investment in Pakistan is driven by cheap labor and securing access to raw materials for Chinese factories.
Why Pakistan?
Notably, Xi-Jinping gives immense importance to China-Pakistan relations. By all means, this is owed to Chinese geopolitical interests in and around Pakistan. Firstly, China gets direct access to the Indian Ocean Region (IOR) through the ports of Karachi and Gwadar under the CPEC. It is imperative to say that, whosoever controls the Indian Ocean would govern the future center of economy in the world. CPEC connects Gwadar to China's Xinjiang region and serves as an alternate trade route for China to access Europe, Africa, and Middle Eastern nations and avoid the chokepoint of the Strait of Malacca. China using the easier access to the Strait of Hormuz and the Bab el Mandeb could tilt the balance of trade further
Secondly, it gives China, which is a manufacturing powerhouse, access to cheap laborers from Pakistan and resources like coal, gold, copper, bauxite, mineral salt, chromite, iron ore, and many others not only from Pakistan but also neighboring Afghanistan and Iran as well.
Thirdly, India is a fast developing economy in the region and has strained ties with China. CPEC is close to the India-Pakistan border and gives a massive strategic advantage to China against India. China has placed its security forces in the ports of Colombo and Hambantota in Srilanka and is strategically encircling India in the IOR. China will try to make similar arrangements in Pakistan to accomplish its ambitions of regional dominance.
Finally, a major geopolitical shift happened in 2020-21. The USA left Afghanistan, and the Taliban returned to power. China is trying to fill the void by strengthening ties with the Taliban by utilizing access to Afghanistan from Pakistan. Similarly, China is increasing its influence in the Middle Eastern countries, especially in Iraq and Pakistan's western neighbor Iran. The primary goal of China is its hegemony in the new world order.
---
Problems faced by the investments
Since 2015, Chinese investments have faced the following issues in Pakistan.
---
A) Failing Economy of Pakistan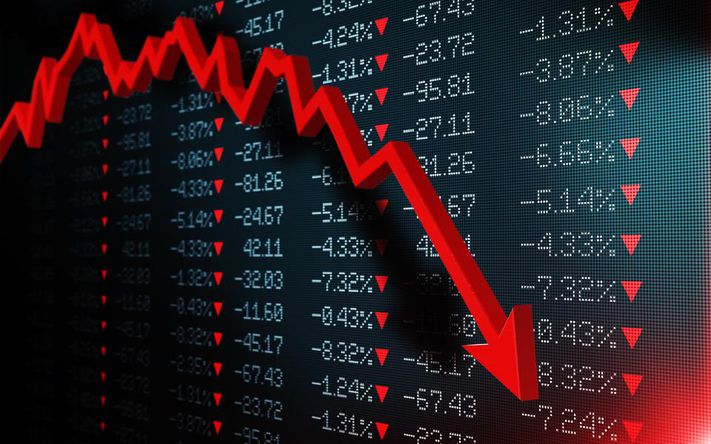 The economic downturn in Pakistan has resulted in the costs of Chinese projects going up and significant losses to the Chinese companies, especially in the energy sector. Pakistan has been on the Grey List of the Paris-based Financial Action Task Force (FATF) since June 2018 for failing to check money laundering, leading to terror financing. Furthermore, The Pakistani rupee has fallen from PKR 123 in August 2018 to PKR 202.50 (against the USD) in May 2022. It is one of the highest devaluations (of about 39.1%) in the history of Pakistan. Coupled with dwindling foreign reserves, the free fall of Pakistan's currency is a cause of concern for Chinese investors.
---
B) Power Projects facing the risk of defaults
Power projects financed by Chinese companies in Pakistan face the risk of default on the upcoming debt repayments. The outstanding dues of these companies have jumped above PKR 340 billion amid back-pedaling by Pakistan on fulfilling its contractual obligations.
Official documents showed that 11 Chinese power companies were facing serious issues due to the mishandling of their investment by the Pakistani authorities. Of these, eight independent power plants (IPPs) were waiting for the clearance of their cumulative dues of PKR 340 billion to cover the cost of power generation.
The 1,320-megawatt Port Qasim Power Plant, set up by the Port Qasim Electric Power Company, faces the immediate challenge of clearing $83 million worth of debt.
Hydro China Dawood wind farm and power project seek $13 million in compensation from the Pakistani authorities for the losses they sustained due to single transmission line transmission of electricity. The firm's outstanding dues have reached PKR 2.7 billion.
The 100MW Three Gorges wind power project is also experiencing similar problems due to its outstanding dues of PKR 4.1 billion.
Official documents reveal that the following major power companies are facing the brunt:
1320MW Sahiwal IPP;
1320MW Port Qasim IPP;
1320MW China Hub IPP;
660MW Engro Thar lPP;
300MW Zonergy IPP;
100MW UEP Wind Farm;
50MW Dawood Wind Farm;
50MW Sachal Wind Farm;
100MW China Three Gorges Wind Farm; and
Lahore-Matiari HVDC Transmission Line.
---
C) The cultural, linguistic, and religious barriers
There have been multiple reports of clashes between Chinese working in the CPEC and local workers from the Islamic Republic of Pakistan. The plans of Chinese companies to set up Pork Processing plants in Pakistan didn't materialize due to religious constraints. Additionally, the language barriers decrease the efficiency and output of the Chinese factories in Pakistan.
On the other hand, Pakistani workers are mistreated and exploited by the Chinese masters in the industries in their own country. The inhuman treatment of the laborers working in the CEPC projects is a prime cause of discontent among the civil society of Pakistan.
---
D) Security Threats
Nov 2018
Attackers attacked the Chinese Consulate in Karachi, but failed to enter the compound.
April 2021
A suicide attack at a luxury hotel hosting the Chinese ambassador in Quetta killed four people and injured dozens. The ambassador was unhurt in the attack.
July 2021
At least 13 people, including nine Chinese nationals, have been killed in an explosion that sent a bus hurtling down a mountainside in Kohistan region of Pakistan. 
April 2022
Three Chinese tutors were killed in a suicide bombing near Karachi University's Confucius Institute on 26th april 2022, The blast ripped through their minibus, injuring many.
May 2022
Pakistan rebel group through videos threatened Beijing with 'even harsher' attacks unless China halts 'exploitation projects' in Pakistan
Sep 2022
One Chinese national was killed and 2 others wounded in an attack in Karachi city of Pakistan. The attacker entered the clinic pretending to be a patient.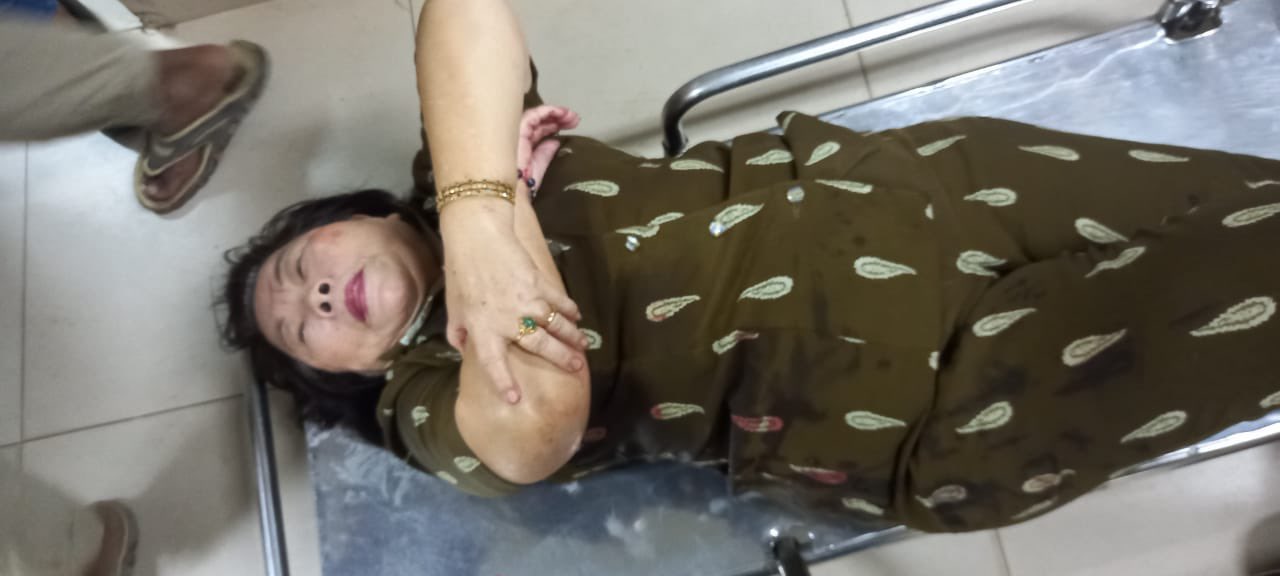 It is a cause of paramount anxiety for investors and the Chinese nationals working in Pakistan. China, consequently, is witnessing a wave of discontent and panic among its people about the security of their people working in Pakistan. Following are the headlines, verified by our ground reporters after several rounds of interviews, that sent the chill waves in China
Chinese teachers of Confucius Institute in Pakistan are leaving Pakistan and returning back to China to safeguard their lives. (link)
HK Sun Corporation working in the Gwadar Free Zone (GFZ) in the port city of Gwadar has closed down operations and sent its staff back to China. (link)
Will China's belt and road projects in cash-strapped Pakistan lose momentum as PM Shehbaz Sharif seeks IMF financial support? (link)
THE QUESTION REMAINED:
Will CHINA bring its MILITARY FORCES IN PAKISTAN TO SECURE ITS INVESTMENTS just like it did in afRICAN COUNTRIES AND SRILANKA?"
The answer to this question is getting closer and closer to
"YES IT WILL"!!
Sources:
Hwa-Young compiled and curated this report

Hwa-Young (South Asia Analyst of Ij-reportika)