The Defective Chinese Equipment & Weapons
Stockholm International Peace Research Institute (SIPRI) ranked China as the world's 4th biggest arms exporter (after the USA, Russia, and France) in 2019-2020. From 2010 to 2020, China exported nearly 16.6 billion Total Insurable Value (TIV) worth of conventional weapons, averaging 1.5 billion TIV per year. But in 2020, China's exports dropped to just 759 million TIV – the lowest level since 2008. SIPRI says that arms sales from China during 2016-2020 were 7.8% lower than the previous five-year span. In market share terms, China's arms exports shrank from 5.6% to 5.2%.
About 60% of China's exports went to Algeria, Bangladesh, and Pakistan from 2016-2020. The analysts say poor countries and those at odds politically with the United States typically buy from China. Most of the Chinese weapons importers are from Africa, the Middle East, Southern Asia, and Latin America.
The Chinese military equipment exports are facing issues like poor quality and lack of maintenance services. China has supplied defective equipment & weapons to most countries. Complicated training procedures and poor contract evaluation results in ballooning costs for maintenance and spare parts.
Chinese arms are often cheaper than comparable products from other exporters, but after-sale service support is costly. The underdeveloped and developing countries suffer due to this cheap defective equipment and often resell them and suffer huge losses.
A RAND Corporation (US-based think tank) study in 2021 pointed to a lacuna in Chinese defense contracts, stating there is a lack of transparency and accountability. According to the experts, a lot of countries have little or no faith in Chinese companies because of poor after-sales support and equipment that rapidly declines into non-functional machinery.
Presenting an in-depth investigative report on the Defective Chinese Equipment & Weapons, by our South Asia analyst Hwa-Young.
---
Defective Chinese Equipment & Weapons in ASIA
2009-13 Pakistani Navy bought 4 Chinese F-22P(Zulfiqar class) frigates. Soon after commissioning they were shocked to find a large number of equipment, weapons & sensors not working or working at a lower capacity.
In January 2021, China gave Pakistan Wing Loong-2 (Unmanned Combat Aerial Vehicles). Pakistan had deployed in Balochistan and India-Pakistan border. Within 6 months, reportedly the Chinese drone Wing Loong-2 malfunctioned. When Pakistani forces launched these drones during an operational mission, 3 Wing Loong-2 was damaged in the middle of the mission after losing control.
Pakistan sent all of these drones back to China for repair, but China has yet to fix them and return them to Pakistan. Pakistan's technical investigation confirmed that this drone is made of low-quality material and not the same as what was promised by China.
Following are some of the faulty equipment sent to Pakistan:
Imaging device of the FM90 (N) missile system (was defective because of an incorrect indication on display)
Infra-red sensor (IR17) system
SR 60 RADARs
PNS Aslat's SR-47 BG Search RADAR ( poor radar performance)
ASO-94 Sonar system (was defective because of faulty computing units)
PNS Saif's HP5 stabilizer gyro
PNS Zulfiqar's NG 16 single barrel 76mm gun
Main engines of Frigates ( were flawed because of low engine speed caused by high turbocharger exhaust temperatures, especially in engines 3 and 4, on all the frigates)
Pakistani Army became 3rd operator of the NORINCO VT-4 battle tank in late 2020. They called Chinese-Supplied Armour a Game Changer. However, shortcomings were observed in post-delivery tests & field firing trials. Further production & deliveries have been halted.
Srilankan Airforce is facing difficulties in the repair and overhaul of several of its aircraft which were procured from China. Chinese companies are not responding to the incessant requests made by the SLAF for the same.
Around 5 SLAF aircraft have been grounded due to a lack of support from the Chinese manufacturers in the repair and maintenance.
Multiple complaints have been registered against the PT 6 aircraft with China refusing to repair it.
M/s China Electronics and Technology Corporation International (CETCI) has told the SLAF that some of the components of the YLC-18 Chinese RADARs are beyond repair. They haven't offered any alternative to the SLAF.
Bangladesh Army holds over 40 Main Battle Tanks (MBT2000) procured from M/s NORINCO, China in 2012-13. NORINCO is facing difficulties in supplying spare parts to Bangladesh for the repair and maintenance of the tanks.
NORINCO and the Chinese company supplying diesel engine set is facing financial issues and some reports suggest that they are on the brink of bankruptcy
China provided two obsolete 1970s-era Ming class Type 035G submarines to Bangladesh at $100 mn each in 2017 (recommissioned as BNS Nobojatra and BNS Joyjatra). These were originally used as training vessels for PLAN and had outlived their utility.
Recently acquired two Chinese 053H3 Frigates (BNS Umar Farooq and BNS Abu Ubaidah) arrived at Mongla Port Bangladesh in 2020, after experiencing multiple defects en route. This included a non-functioning navigation radar and gun system. The Chinese have reportedly asked for additional payment to repair the boats.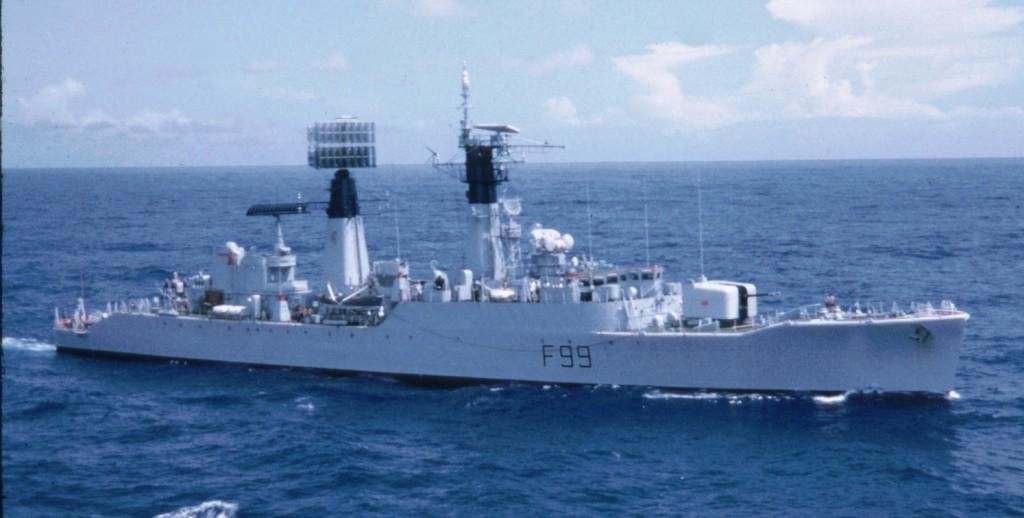 Kathmandu received six China-made Y12e and MA60 aircrafts for its airlines. They are now lying idle. Interestingly, they were rejected by Bangladesh in the first place.
Myanmar's senior leadership is unhappy over the quality of Chinese equipment supplied to them but is helpless due to a lack of sources. However, they have started diversifying their imports, looking towards India.
"Tayokeset tayet-soke" ("Chinese machine; broken in a day") is a well-known and frequently used phrase in Myanmar.
Defective Chinese Equipment & Weapons in AFRICA
Algeria witnessed a number of accidents involving Chinese CH-4 UCAV drones in the last six years.
A CH-4B UAV crashed near the Bir Rogaa airbase, located in the Wilaya of Oum el-Bouaghi, East Algeria.
In 2016 Kenya bought NORINCO VN-4 armored personnel carriers from China. Sales representatives declined to sit inside vehicles during test firing.
More than 250 Kenyan soldiers have been killed in those vehicles without fighting a war.
Over 30 armored personnel carriers that Kenya bought from China in 2016 to protect personnel from improvised explosive device (IED) attacks and landmines are evidently useless against rocket-propelled grenades (RPG).
Experiences in other countries
The Royal Jordanian Air Force (RJAF) has offered its six China Aerospace Science and Technology Corporation (CASC) CH-4B "Pterosaur" unmanned aerial vehicles (UAVs) for resale. Although no official explanation was provided, previous statements indicate that Jordanians are disappointed with its performance.
June 18, 2022, a China–Pakistan-made K-8W combat training aircraft of the Venezuelan Air Force crashed in the state of Zulia, Both pilots ejected.
In total, Venezuela purchased 27 K-8W aircraft from China With this incident, a total of 3 aircraft was lost.
---
Many countries suffered financial losses and lost many valiant officers each year. The reasons were the defective Chinese equipment, expensive/no after-sale assistance, and poor contract evaluations with a lack of clarity…
---
Hwa-Young compiled and curated this report

Hwa-Young (South Asia Analyst of Ij-reportika)
---
Sources: