A recent report from Fudan University in Shanghai revealed that Beijing secured a new construction deal in Iraq for around $10.5 billion in 2021 — a sum constituting almost one-sixth of China's Belt and Road Initiative (BRI) investments that year.
Iraq is China's number one trading partner in the region and third-largest oil supplier, (after Saudi Arabia and Russia). Its energy reserves and strategic location — near the Persian Gulf and Strait of Hormuz — prove critical for the BRI.
USA started withdrawing from the region in the past decade and China is expanding its clout to fill the void. Middle East is apprehensive that China's growing economic influence in Iraq may translate into political influence in the future because of the track record of China in other countries. While US and Europe are reluctant to invest in Iraq, because of the deep structural corruption and the domination of the public space by militias often linked to Iran and by criminal elements, Beijing appears to be less reticent in this regard.
Iraq requires a massive $88 billion for its post-Daesh reconstruction needs — an ample opportunity for Beijing to increase its visibility through investment and construction. While bilateral trade topped $30 billion in 2018, relations were enhanced under former Iraqi Prime Minister Adel Abdul Mahdi, who described the ties as poised for a 'quantum leap' during Beijing's 2019 visit. In the first half of 2021, trade volume between the two countries exceeded $16 billion.
China is willing to continue to support Iraq's fight against the COVID-19 pandemic, expand bilateral cooperation in such fields as energy, electricity and transportation, and assist Iraq with economic rebuilding and social development. Iraq is one of the first Arab countries to establish diplomatic relations with the China, and also an important partner of China for Belt and Road (BRI) cooperation in West Asia and North Africa.

Xi Jinping said in a phone conversation with Iraqi President Barham Salih
The Iran's conundrum
Iraq is unstable, the state is weak, militias linked to Iran and other bodies are the real sources of power. Iraq is one of the worst countries with regard to money laundering in the world. Most of the laundered cash talk about goes through Iran via Iraqi counterfeit Iraqi currency. They exchange Iraqi dinars to dollars and then send to Iran. The rest of the money goes to corrupted leaders, militias and organized crime elements.
Having a wide range of political, military, and social influence over Iraq, Iran is in a strategic posture in the US-China quarrel. Strong bilateral relations between Iran and China exist in different fields, and Tehran is becoming more dependent on China due to its economic downturn.
Last March, China and Iran signed a 25-year cooperation agreement in which Beijing promised to invest $400 billion in Iran's economy in exchange for oil supplies. This reality opens the door to strengthening China in areas where Iran is influential, particularly within Iraq and in the Middle East in general.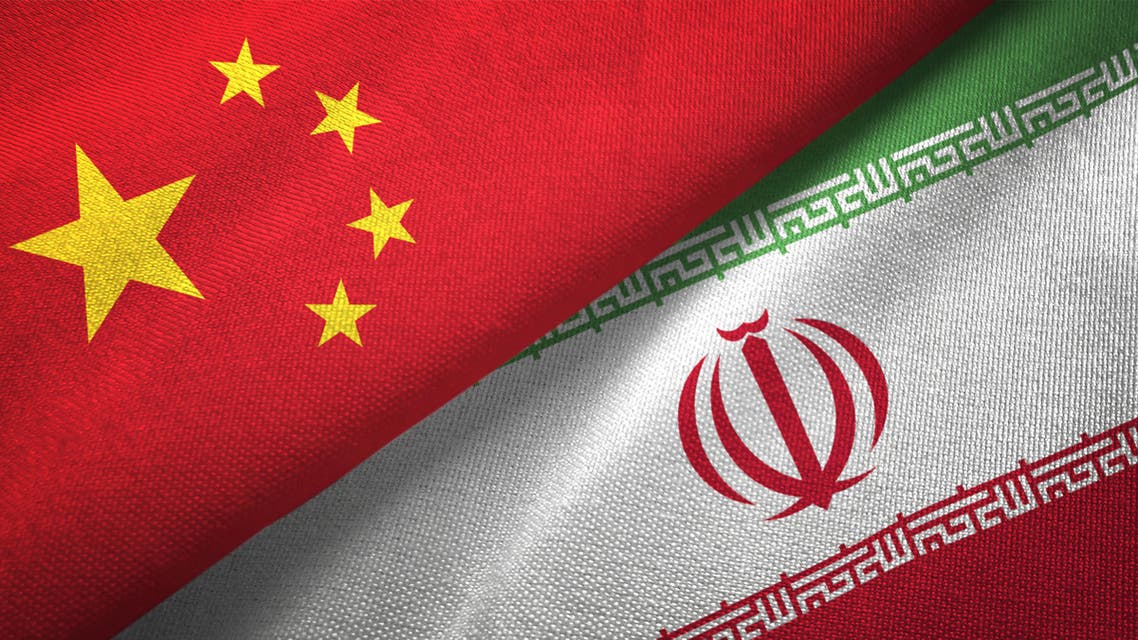 Tehran, which is troubled with the US presence in Iraq, indicates this discomfort with attacks on American assets through its proxies both in politics and in the field. It prefers Beijing as a regional partner. Beijing on the other hand wants to extend its influence over the oil fields of Iraq through Iran. It will boost its presence in the Middle East and counter USA's hegemony.
China modus operandi
China is investing in oil fields in Iraq, including in the KRI (Kurdistan region), and they are collaborating with leaders of Shia political parties such as Nuri Al-Maliki, Ammar Al-Hakim and Hadi Al-Amiri. These leaders operate their own militias under different names and factions. Iran uses Iraqi political leaders and their associated militias to expand their power, also in the economic realm, in Iraq. China is powerful in Iraq because it is supported by Iran.
Iranian-backed Iraqi militias are the main tools behind the investment of China in Iraq. In the last years, until now, Iran backed militias have been working consistently to control Sunni areas such as Salah al-din, Diyala, Anbar, Kirkuk and South Mosul. UK and France are seeking to create their own space there, in competition with China.
Chinese investment is ongoing in Shia majority areas and under control of militias' political parties and factions. The main areas are Basra, Amarah and Nasriyah
The New Power System
Iran and China have one enemy in common i.e. USA. Iran is controlling most of the oil rich areas in Iraq through militias and China-Iran-Iraq(militias) nexus is creating a new anti-USA power system in the region controlling oil(energy) and political clout. The long term effects of the nexus and the new power system are yet to be seen.