Myanmar's junta is in talks with Russia to address the country's fuel and electricity shortages, although inking a deal may be difficult amid Western sanctions and other obstacles, according to observers.
A junta delegation attended the June 15-18 International Economic Forum in St. Petersburg, Russia, that included Myanmar's ministers of electricity and energy, international cooperation, planning and finance, investment and foreign trade, economy and trade, and the deputy governor of the central bank.
According to a June 20 report by the pro-military Myanmar Alin Daily, the delegation met with Russian Minister of Energy Shulginov Nikolay on the sidelines of the forum to discuss energy cooperation. During the meeting, the two sides held talks on Russian oil drilling in Myanmar and the export of oil and petroleum products, as well as the construction of a nuclear power plant, it said. They also discussed the possibility of direct exchanges of currencies between the two countries' central banks and the purchase of fuel from Russia.
In May, the junta announced that Russia would soon begin participating in Myanmar's energy industry in place of international companies that quit, in response to the exit of three big Asian firms from a gas field in the nation a month earlier, citing commercial reasons. At least one of the three – Japan's ENEOS – also mentioned Myanmar's "current situation, including the social issues" as one of the reasons for quitting, referring to human rights excesses by the military that have led to the deaths of at least 2,069 civilians since a Feb. 1, 2021 coup.
Speaking to RFA Burmese on condition of anonymity, a businessman with knowledge of Myanmar's energy sector said that cheaper fuel imports from Russia could reduce the cost of high-priced commodities in the country that are the result of Western sanctions over the takeover and the junta's subsequent crackdown on its opposition.
"If we can buy cheap oil from a country that produces a lot of oil and gas, it'd benefit our energy sector and it'll be good for energy security," the businessman said.
"I think we might also get a break from the high costs of food and consumer goods."
More than 17 months after the coup, Myanmar is mired in political and economic turmoil, while life is increasingly difficult for average people due to the rising cost of food, as well as regular power and water shortages.
Even in Myanmar's commercial capital Yangon, which is home to an estimated 7 million people, sources say power is cut off twice in every 24-hour period, with homes sometimes left dark for six hours each day. Only the capital Naypyidaw, where the country's military junta is based, has enjoyed uninterrupted electricity since the overthrow of civilian rule.
A difficult deal
Myanmar-based political analyst Than Soe Naing said the junta is only in the beginning phase of negotiations with Russia to deal with its ongoing energy crisis and will need to overcome several obstacles before moving towards an agreement that will solve its problems.
"Cooperation with Russia over a nuclear program is unlikely without China's support. In addition, the junta, which is facing a foreign exchange crisis, cannot afford to spend money on nuclear energy," he said.
"The main purpose of [the junta attending] this business forum was to seek help as a way to resolve the current oil crisis in Myanmar. I think they are looking for a way to get engine oil and fuel. But it is unlikely that anything more than that would happen."
Than Soe Naing said it will be difficult for Myanmar to secure the help of Russia, which is itself facing sanctions as well as an economic downturn related to its invasion of Ukraine.
Amid the sanctions, the Kremlin has been forced to improve relations with countries in the Middle East, as well as China and India, in a bid to find new markets for its oil and natural gas. Myanmar, which has seen its fuel prices skyrocket as a result of Western sanctions, is one prospective buyer of said Russian exports.
However, a source in Yangon, who also declined to be named for security reasons, said he doubts that the junta's claims of cooperation with Russia will end Myanmar's energy shortages.
"The junta has said a lot about many things. For instance, they said they will produce electric cars and electric trains as soon as possible," said the source, who also has ties to Myanmar's energy sector.
"Nothing has happened since they seized power. In fact, our people see these promises as daydreams."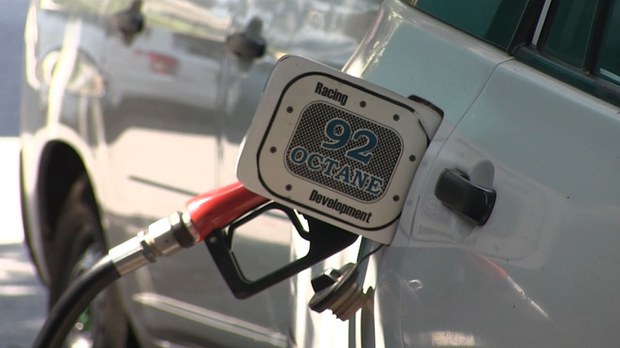 Seeking fuel imports
Sources from Myanmar's fuel industry have told RFA that companies close to the son and daughter of junta chief Snr. Gen. Min Aung Hlaing are in the midst of  negotiating import deals with Russia, although the claims could not be independently confirmed.
RFA contacted Win Myint, secretary of the Myanmar Petroleum Importers and Distributors Association, seeking comment on the junta's alleged attempts to purchase fuel from Russia, but he declined to discuss the issue.
Oil traders say that even if Myanmar, which normally imports through Singapore, could buy fuel at a cheaper price from Russia, the cost of transporting it would essentially negate any discount.
Another member of Myanmar's business community told RFA that, despite ongoing political instability, the junta must find a way to end the country's energy shortages if it hopes to cling to power.
"It is true that there is instability. Global politics are unstable … but people have to go on with their lives. They are struggling to survive. All nations must have food and energy security," he said.
"The Ukraine conflict has been going on for four or five months, while the crisis in our country has continued for more than a year. We cannot stop our lives because of these problems. So we must find a way out."
Translated by Khin Maung Nyane. Written in English by Joshua Lipes.