Vietnamese firms are confronting political risk from overseas investments as the price of doing business with Myanmar's brutal military regime, a less predictable partner than the authoritarians they are accustomed to.
Vietnam's largest venture in Myanmar is by VietTel, Vietnam's largest cellular provider. The military-owned company has a major stake in Myanmar's MyTel, which is also military-owned and has been hemorrhaging customers since the Feb. 1, 2021, coup d'etat that ousted Myanmar's elected government.
In the past year-and-a-half, Vietnam has been one of the most consistent diplomatic supporters of the junta that seized power from the National League for Democracy-led administration. In part, this is simply one authoritarian state sticking up for another; each uses the Association of Southeast Asian Nations' policy of non-interference as a cloak to hide behind. Hanoi has worked within ASEAN to blunt criticism of Naypyidaw and has been critical of Malaysian-led attempts to disinvite the junta's leadership from the bloc's meetings.
But Vietnam's support for the junta is also rooted in its growing economic interests. While there's little trade between the two countries, Myanmar has been an important destination for capital as Vietnamese firms have begun investing abroad, and, in particular, have sought a place in the 5G marketplace, especially in markets where there is residual fear of China's communications giant Huawei.
Post-coup exposure 
Vietnam's investments in Myanmar have gained less attention than the nation's higher-profile push into the United States. In July, VinFast announced that it had secured U.S. $4 billion in funding for an electric vehicle plant in North Carolina.
How that project pans out remains to be seen, but Vietnamese conglomerates are now getting their fingers burned after pursuing ventures closer to home.
In Myanmar, where the ruling junta faces a popular resistance movement, the risk has been at all levels. In one instance, a division of a Vietnamese conglomerate THADICO, which has invested in Myanmar Plaza, the largest modern mall and office space in Yangon, ran afoul of the local population when the plaza's security attacked civil disobedience protesters in November 2021. This led to a sustained boycott that hit the plaza's 200 retail units hard, compelling the firm to publicly apologize.
Since then, consumers have returned, albeit in lower numbers, also arguably due to Covid and an economic downturn.
But Vietnam's largest investment by far in Myanmar is in telecommunications. Mytel is a 2017 joint venture between VietTel, the military-owned Myanmar Economic Corporation (MEC), and a number of smaller investors. The venture has been in operation since June 2018. It's one of VietTel's 10 overseas joint ventures.
VietTel with 49 percent is the largest shareholder, followed by 28 percent owned by Star High, a subsidiary of MEC, which reports directly to the military's Quartermaster Office. That office is responsible for arming, equipping and feeding Myanmar's military, as well as running its array of more than 100 firms.
Mytel is a military-to-military investment. VietTel is wholly owned by the Vietnamese People's Army, though managed by civilians, and it's hard to overstate its power in Vietnam. Its CEO sits on the Communist Party's elite Central Committee, the highest decision-making body in the country, while its former CEO is the minister of telecommunications.
MEC is one of the two military-owned conglomerates that dominate the Myanmar economy. There are some reports that MEC and its subsidiaries now own 39 percent of MyTel.
The daughter of coup leader Sen. Gen. Min Aung Hlaing directed the firm Pinnacle Asia, which had the contract for building Mytel's towers, until the firm was sanctioned and she was removed.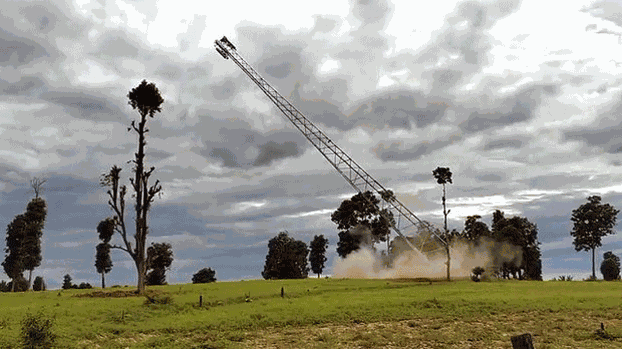 Mytel claims to be the largest telecoms provider in the country with 32 percent of market share and with the largest network of towers, ground stations and fiber optic cable. It was the first provider of 5G internet. It claimed to have 10,000 subscribers by the end of 2020, earning roughly U.S. $25 million in quarterly profits. Their revenue was thought to have increased to U.S. $270 million in 2021, with the expansion of their 5G network, and increasing had the coup not occurred.
But Mytel has incurred the wrath of the Myanmar public and armed opposition groups more than any other foreign investment. There has been a public boycott of the firm. In the first quarter of 2021, immediately following the coup, it lost 2 million subscribers and suffered estimated losses of U.S. $25 million.
As a result of the coup, Coda, a Singapore-based payments firm, cut Mytel from its mobile payments platform in March 2021, another factor in the loss of subscribers.
The red ink has not let up; Mytel has lost money for seven quarters in a row.
VietTel has been coy regarding its Myanmar financials. And perhaps with good reason. Neither loss of subscribers nor decline in revenue has subsided.
In the countryside, anti-junta militias take down Mytel towers, while switching stations are frequently bombed or set on fire. By the end of 2021, People's Defense Force militias had claimed to destroy 359 Mytel towers. Indeed, in a one-month period, between Sept. 4 and Oct. 7, PDFs felled 120 Mytel towers, causing additional losses of 20 billion kyats (U.S. $10.3 million). Though that's just a fraction of the firm's 12,000 towers, it's a clear sign of popular enmity toward them.
PDFs publicly delight in the fact that the scrap metal from downed towers is melted down and used to produce mortars and grenade launchers.
But PDFs have gone after more than Mytel's infrastructure. In November 2021, a Yangon urban guerrilla group assassinated Mytel's chief financial officer, Thein Aung, within his gated community and critically wounded his wife. Previously, Thein Aung had been a senior executive with MEC. More executives are likely to be targeted. 
In April 2021, two men threw a bomb into Mytel's Bago office. In August 2022, gunmen opened fire on a Mytel office in Yangon that had been operating in secret, reportedly being used for signals intelligence gathering.
Netizens in Myanmar have been quick to note that Mytel provides highly subsidized plans for members of the military. This is widely viewed as important for monitoring their personnel and forestalling a greater number of defections from the military's ranks, thus prolonging the conflict.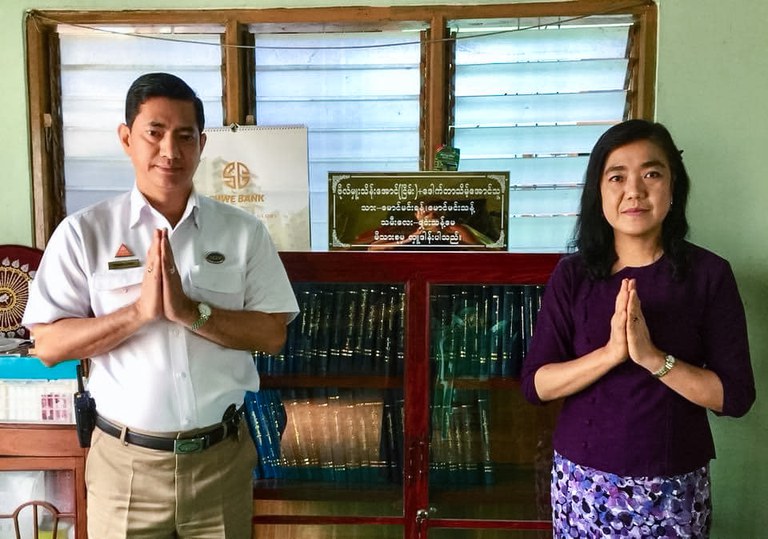 Choice for Hanoi
In short, the once-strong returns on VietTel's investment are quickly collapsing. The Myanmar public views the joint venture as one of the key enablers of the military regime, both as a financial lifeline and as a source of intelligence and a tool for repression.
Vietnam's communist government isn't going to abandon a fellow authoritarian regime. But VietTel's growing losses should concern Hanoi, whose own military modernization program, which VietTel supports, has slowed.
Vietnam should also be cognizant that Myanmar's army is suffering considerable losses and has no clear path to victory. Hanoi will confront a much less welcoming environment when the opposition's National Unity Government restores democratic rule and moves to weaken the military's stranglehold on the economy.
Zachary Abuza is a professor at the National War College in Washington and an adjunct at Georgetown University. The views expressed here are his own and do not reflect the position of the U.S. Department of Defense, the National War College, Georgetown University or RFA.