As President Xi Jinping began a third term in office pledging "Chinese-style modernization" in October 2022, commentators expected him to steer China further in the direction of a state-dominated, planned economy.
Xi's ideology sounded an ominous note for the private sector, as well as for private individual wealth and influence.
Meanwhile, three years of China's zero-COVID policy sounded the death knell for many private companies, prompting an exodus of wealthy and middle-class Chinese who had previously benefited from the post-Mao economic boom.
Meng Jun, a former vegetable salesman-turned-flight charter agent-turned-rubber factory boss who now lives in Florida, was one of them.
"When the pandemic hit, I started to reflect on things, and to watch what was happening," Meng Jun, who once headed up three companies turning out rubber goods in Guangxi, Chongqing and Beijing with a total turnover of 300 million yuan a year, told Radio Free Asia.
"And I found that the actual problem was with the system as a whole, which made people bad," he said. "I figured that if I carried on much longer, I'd get dragged down with some official, because, as someone who gave bribes, I would be implicated."
Meng in his heyday was a smooth operator, cashing in on relationships cultivated with local officials in his main stamping ground in the southeastern region of Guangxi.
In 2000, officials in Guangxi's Beihai city let him get his hands on an unfinished property, thanks to a total lack of transparency around government property deals, and a 200,000 yuan kickback to a local official.
"I moved very quickly, and made a million in less than six months," Meng said. "I just packaged it up to some kind of rough standard and sold it on."
"There were so many unfinished buildings around at that time, more than a million square meters, all of them owned by [the local government]."
'Total U-turn'
Former tech CEO Hu Liren knew as early as 2018 that it was time to leave.
"Nobody wants to leave their home country," Hu, who also lives in Florida, where he has become friends with Meng, told Radio Free Asia. "But I had no choice."
"Things had gotten so bad in China, and there was no way they were going to get better," he said, in a reference to Xi Jinping's renewed emphasis on state-owned assets and a planned economy.
"In the four years since I left, there has been a total U-turn, exactly the way I thought there would be at the time."
It's a far cry from the economic boom-time of the 1990s where both Hu and Meng made their fortunes.
Back then, in 1994, China was putting out more than 2% of global economic output, while the number of private companies grew from zero in 1978 to 1.76 million by 2000.
"It was great, very prosperous," Meng said. "As long as you worked hard and gave it your all, you could make a lot of money."
"Everything was plain sailing, and it was possible to succeed at anything you did, and make money at it, too," he said with a sigh.
The private sector was booming so hard back then that the catchphrase "56789" was born, the first and last digits reminding people that it was contributing around 50% of government tax revenues, and was the source of around 90% of new jobs.
'To get rich is glorious'
Deng's golden era of market liberalization and breakneck economic growth spawned other catchphrases too, like "To get rich is glorious," giving the go-ahead to an emerging generation of private entrepreneurs, freed from the political orthodoxies of Maoist China.
Hu and Meng were among them.
Born in the northeastern province of Jilin to working-class parents who were made redundant during the mass layoffs of the late 1980s, Meng started working various jobs straight out of high school in 1989.
"I would sell vegetables and do other seasonal stuff with my friends, all across Jilin, Yanji, Changchun and Mudanjiang," he said, referring to cities in northeastern China.
His search for work took him to the southern island province of Hainan, where he eventually saved enough money to open up his own seafood restaurant in 1993.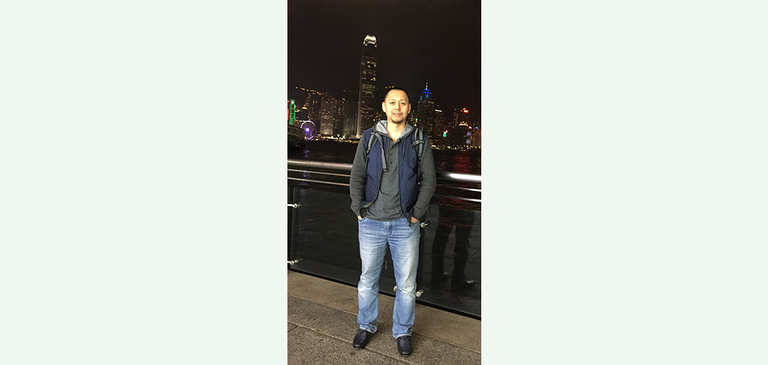 "During that period from 1993 to 2000, I started my own seafood restaurant, and also got into chartered flights," Meng said. "That was very profitable because at that time I had a monopoly."
"Then I started doing cross-border trade, because I knew Vietnam, which was really actually smuggling," he said, adding that he raked in nearly 500 million yuan at that time.
Raking it in
Hu was born in Shanghai to a family of intellectuals and started working in a research institute focusing on television technology in the mid-1980s. When the institute was shut down in 1991, he found work at a foreign company.
By the time the internet was changing the face of business in 1997, Hu was also raking in the money, working for a company owned by Hong Kong tycoon Li Ka-shing, Mei Ya Online.
"I became the director and executive vice president of this Mei Ya Online, and I had equity in it." he said. "The annual income at that time was 400,000 to 500,000 yuan."
Boosted by stellar connections with He Xingtong, grandson of Communist Party elder He Long, and invited to lecture to officials in Shanghai and Beijing, Hu went on to run an investment research and credit ratings company, as well as founding a green tech company making air-conditioning systems for factory shop floors.
"We were growing at a rate where we were doubling our profits annually," he said of the air-conditioning business. "Our output was around six million yuan in 2016, then 12 million in 2017."
"We managed to recoup our entire initial investment in just three years."
Hu was approached by a Hong Kong-based fund manager to lead research projects into the technology sector, and soon rose to be a well-known industry guru, giving lectures to high-ranking officials at the Shanghai Science and Technology Commission, the Ministry of Science and Technology, and Shanghai's prestigious Fudan University.
"I had it all back then in China," he said. "I was more capable than most people, and it paid dividends: By the end of the 1990s I was making almost as much as [my counterparts] overseas."
Time to leave
Then, Hu's company was accused of making fake goods after an air-conditioning system it installed in Shandong province started leaking.
The leak was traced to fake, and therefore substandard, piping supplied by a local company, but local officials threw Hu and his company under the bus instead, and Hu knew it was time to leave.
He shut down the company, losing millions of yuan worth of orders, his entire business sunk by a contract worth 6 million yuan, and bought a ticket for the United States.
Meanwhile, Meng's businesses were still going full steam ahead when the pandemic hit the central city of Wuhan in late 2019.
Yet there had been rumblings that things were about to change for the private sector — and the privately wealthy.
"Some of my friends in government warned me that private business owners were about to start feeling a lot of political pressure," he said, adding that he didn't quite realize what that meant at the time.
Pandemic hits
And when the pandemic emerged, he thought it would all blow over in a few months, much as the SARS crisis had done in 2003.
"I just thought it would be another SARS," he said. "I still had a large number of orders on the books at that time."
"The whole country started to lock down at the end of January, but by May 1, the lockdowns had already started to lift," he said, adding that he still planned to add a production line in May, and import a large quantity of raw materials.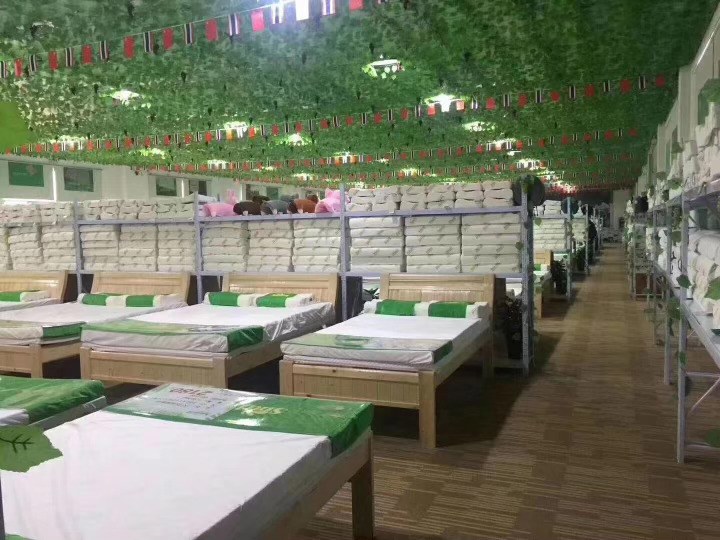 Then, the order came down for the factory to close, and that was that.
"All in all, we were in production for less than 90 days from May until the end of the year," he said.
Unable to fill all those orders, Meng was forced to lay off staff to cut costs.
By October 2021, the situation was so dire that Meng decided to shut everything down, after receiving nothing at all from the government in the form of subsidies or compensation, facing losses of more than 10 million yuan.
And he wasn't alone. Some 90% of companies in the same industrial park as Meng's company also shut down.
The rot had set in, and there has been no hoped-for economic rebound in 2023, despite the lifting of the stringent restrictions of the zero-COVID policy following nationwide protests in November 2022.
Hu and Meng became friends after meeting in a restaurant in Miami in April.
"I thought he looked depressed, and asked him how he was doing," Meng said. "We'd never met before, so we started chatting."
Both are now struggling to come to terms with their reversal of fate.
"I haven't been doing so great this year," Meng said. "The career I worked so hard on for so many years is gone, and I can't go back and start anything."
Hu feels the same way.
"The technology I produced was mostly aimed at manufacturing, which is basically finished now," Hu said. "The industry has totally collapsed since I left." 
"Nobody is doing it any more, and they're not likely to start up again."
Translated by Luisetta Mudie. Edited by Malcolm Foster.