Chinese authorities in Tibet have intensified monitoring of Tibetans, and continue to interrogate them in the regional capital Lhasa to prevent communication with people outside of Tibet, RFA has learned.
The Chinese government has been intensifying its monitoring of Tibetans and maintained their interrogations of Tibetans living in Lhasa to determine if they have contacted people outside Tibet and stepped up surveillance measures to prevent such communication. Now the Chinese authorities are interrogating Tibetans in Lhasa specifically targeting and warning them to stop communication. 
In March, two major anniversaries prompted police to step up surveillance. The month marked the 15th anniversary of a 2008 riot, and the 64th anniversary of the 1959 uprising against Chinese troops that had invaded the region a decade earlier.
But the heightened security from March has continued well into June, and police have continued closely monitoring residents in Lhasa and random searches of their cell phone and online communications to discover whether they had communicated abroad.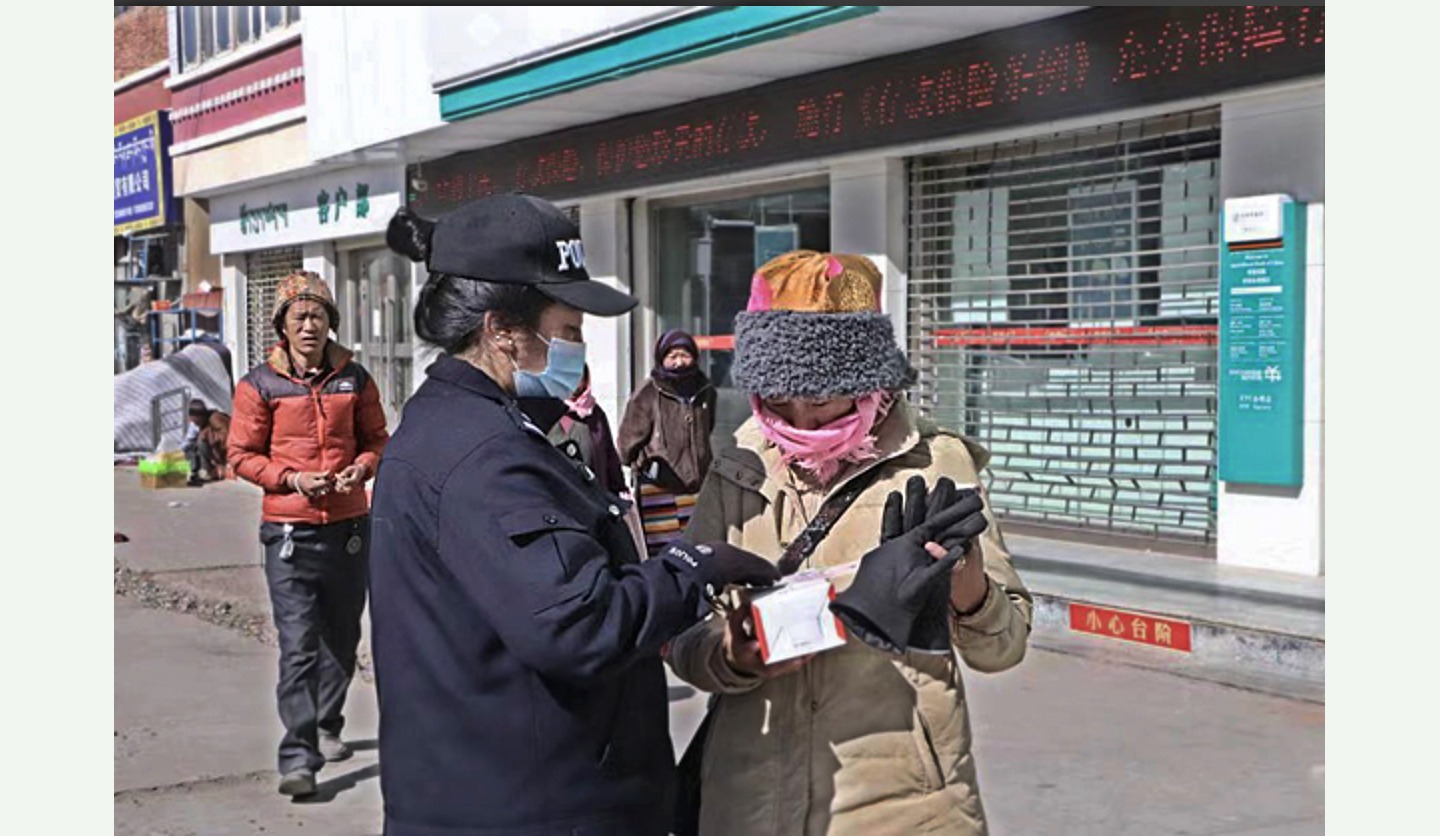 The police were particularly concerned that the Lhasa residents might be in contact with journalists or researchers outside of Tibet, a Tibetan resident told RFA's Tibetan Service. 
"Tibetans are warned not to contact people outside and those who have, have been summoned and interrogated," the source said. "Their cell phones are confiscated and they are under constant scrutiny."
The source was among those who had contacted people outside of Tibet, and was summoned for interrogation along with some friends.
"They gave us warning to not ever contact people on the outside, especially researchers on Tibet and journalists," said the source. "I also know that so many other Tibetans who contacted people outside Tibet were interrogated by the Chinese authorities too."
Another resident said that people could be summoned even for casual conversations with outsiders.
"I was summoned two times already this year for interrogation and one of my friends had to bribe the authorities to release me the second time around," the second resident said. "My name is now listed amongst those interrogated, therefore I have to get permission from the local police if I need to travel outside Lhasa." 
Translated by Tenzin Dickyi. Edited by Eugene Whong.