Pandemic-related border closures and travel restrictions under military rule are taking their toll on the trade of "shipadis," a rare fungus prized in China for its alleged healing properties, according to the ethnic Rawan who hunt it in northern Myanmar's Kachin state.
The shipadi is a species of parasitic Cordyceps fungi whose spores infect caterpillars, causing them to crawl upwards before killing them. After the caterpillar dies, the fruit of the fungus grows out of its head in a bid to further spread its spores.
While shipadi grow mainly in China's Tibet Autonomous Region, where they are known as "yartsa gunbu," the Myanmar variant is found only on the ground, trees, and glaciers of northern Kachin state's remote Puta-O region, near Myanmar's borders with India and China.
The ethnic Rawan who inhabit the region hunt for the fungus they call "Poe Say Nwe Pin" in May and June each year, when the weather warms and the ice has thawed. The highly-coveted golden-colored shipadi is mostly found on the glaciers of Phonrin Razi, Phangram Razi, and Madwe, and can appear as infrequently as once every four years.
Aung Than, a local trader, told RFA Burmese that prior to the pandemic, merchants exported the majority of their shipadi to China, where they could expect healthy profits due to their use in traditional Chinese medicine as a treatment for kidney disease. However, China closed its borders soon after the coronavirus began to spread globally in early 2020, forcing shipadi traders to find a new market for their product.
"In the past, when border crossing was easy, they bought shipadi from us," he said.
"But we cannot go there anymore and they can't come to us either. It's been more than two years now since I lost the market in China."
Aung Than said that since the pandemic, domestic demand had grown for shipadi, but traders could no longer expect to earn the profits they once had.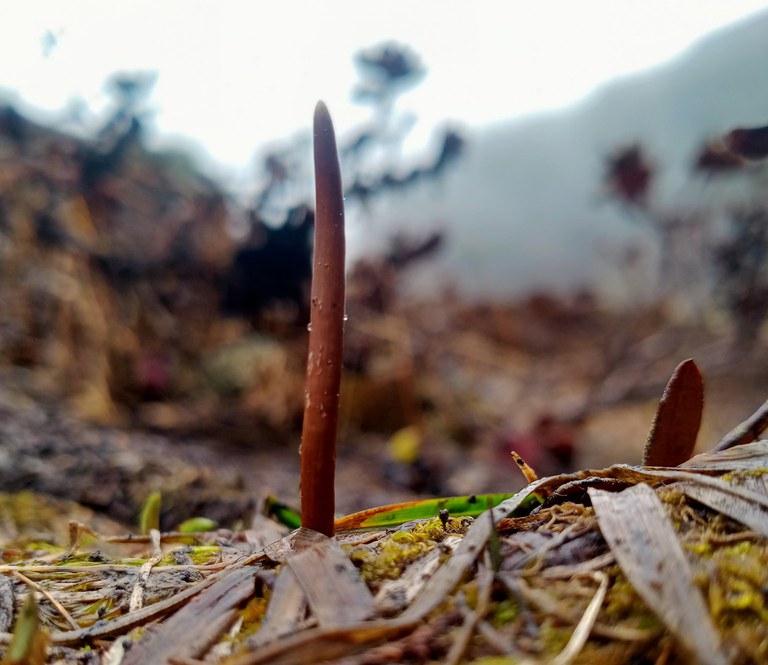 Danger from conflict
Other Rawan shipadi traders in Kachin state told RFA that the market had been further impacted by fighting between junta troops and ethnic Kachin rebels since the military seized control of Myanmar in a coup on Feb. 1, 2021.
Daw Hla, the owner of an herbal store in Puta-O, said she regularly sold to customers from Myanmar's big cities, including Yangon and Mandalay, prior to the coup. But an increase in clashes between the Kachin Independence Army (KIA) and the military since the takeover had made it more dangerous to hunt shipadi and ship it out of the region, she said.
"I used to send them to Yangon, Naypyidaw and other cities, as well as all over Kachin state. I'd send them as soon as I got the orders," she said.
"The transportation was OK and sales were good in the past. But this year, I don't have much [shipadi] to sell. There's little product to be had this year – it's getting very rare."
Sources told RFA that the KIA had recently seized a military camp in Puta-O's Tsum Pi Yang village, and that fighting along the main road from Puta-O to the Kachin state capital Myitkyina had become particularly fierce since the anniversary of the coup, making it extremely dangerous to travel in the area.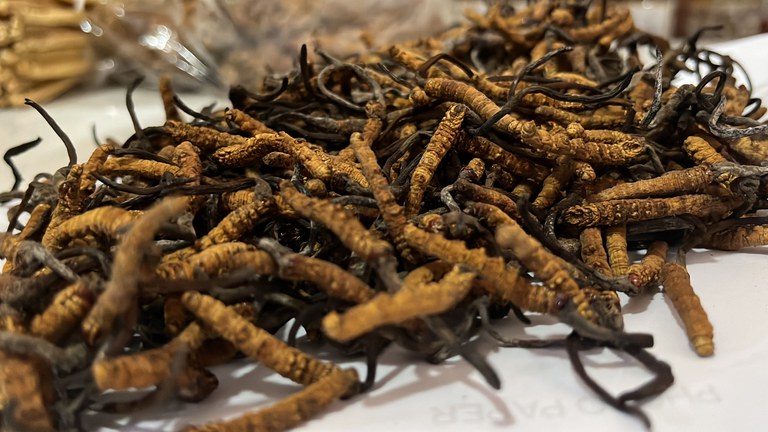 A risky journey
Residents of Puta-O township form groups of five or six each year to climb the mountains and search for shipadi, and can spend months away from home during the hunt.
One resident named Lan Wan Ransan told RFA that hunting shipadi has always been risky, particularly during the rainy season when flash floods are common. Other times, he said, the snow and ice may not have thawed enough, making the trek into the mountains deadly and the search for shipadi nearly impossible.
"There are many difficulties along the way," he said.
Normally, a single shipadi could fetch 2,000-3,000 kyats (U.S. $1-1.50), Lan Wan Ransan said, but the price has doubled this year, due to the added danger of the conflict. Most hunters will only find around 50 shipadis this year, he added, calling it a significant decrease from years past.
In addition to shipadi, the Rawan also gather herbs in the mountains of Puta-O that are rarely found elsewhere, including the roots of the Khamtauk, Machit, Taushau, and Kyauk Letwar plants, as well as ice ginseng. However, none are as highly-prized as the caterpillar fungus from the glaciers of northern Kachin state, they say.
Translated by Khin Maung Nyane. Written in English by Joshua Lipes.