Highly anticipated yet viewed with low expectations, the summit Monday between U.S. President Joe Biden and Chinese President Xi Jinping improved the tone in bilateral contacts after years of tensions while underscoring how Taiwan looms over efforts to keep a strategic rivalry from spiraling into conflict.
After three hours of talks at a resort hotel on the Indonesian island of Bali on the sidelines of the Group of 20 summit, Biden said he and Xi were "very blunt with one another," while a Xi spokesperson described the meeting as "in-depth, candid and constructive."
Those phrases–diplomatic speak for airing sharp differences—came after both leaders, in their first face-to-face meeting since Biden took office nearly two years ago, acknowledged global expectations that the superpowers keep the numerous U.S.-China disputes from deteriorating into conflict.
"The Biden-Xi meeting exceeded low expectations, with both leaders clearly expressing a desire to manage differences and work together on urgent global issues," said Patricia Kim of the John L. Thornton China Center and the Center for East Asia Policy Studies at the Brookings Institution.
The White House said Beijing and Washington also "agreed to empower key senior officials to maintain communication and deepen constructive efforts" in areas like climate talks and other global issues, including resuming long-frozen discussions by joint working groups.
"The fact that the two sides agreed to reinitiate working level discussions in transnational challenges including climate change, public health and food security is quite promising," Kim told Radio Free Asia, adding that much hard work remained.
Although Biden and Xi go back more than a decade to when they were both vice-presidents, they have spoken only by phone since Biden took office. Face-to-face talks between the leaders of the two powers have value in themselves.
"This was the first face-to-face meeting between President Biden and President Xi in about five years, and it occurred at a tense time in the US-China relationship," said Sheena Chestnut Greitens, the Jeane Kirkpatrick Visiting Fellow at the American Enterprise Institute in Washington.
"In my view, the buildup in Chinese military and nuclear capabilities, combined with a relative lack of dialogue to understand China's intentions and lack of robust crisis management mechanisms, pose significant risks to stability in the U.S.-China relationship," she told RFA.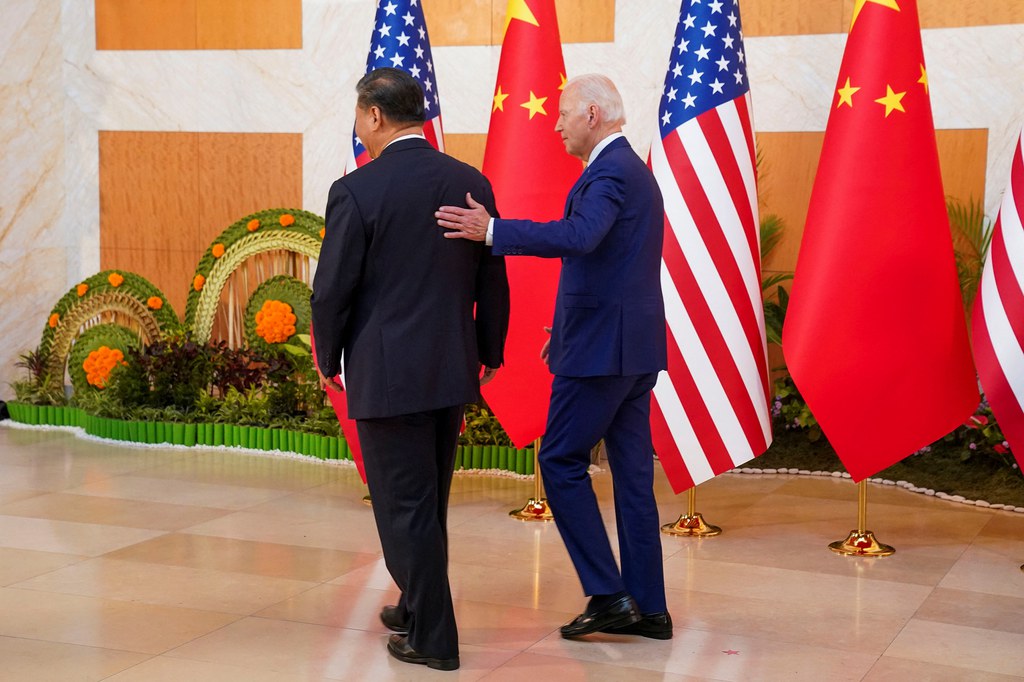 Neither 'more confrontational (nor) more conciliatory'
Among other useful opportunities, Biden was able to size up Xi just weeks after he was reappointed for a norm-busting third term as leader at Chinese Communist Party.
"I didn't find him more confrontational or more conciliatory," Biden told reporters after their summit. "I found him the way he's always been, direct and straightforward."
The U.S. president added: "I am convinced that he understood exactly what I was saying and I understood what he was saying."
Among contentious issues Biden raised with Xi were concerns over China's crackdown since 2019 in Hong Kong, harsh policies against minorities in Xinjiang and Tibet, trade and Russia invasion of Ukraine, the White House said.
Although there were no expectations of big policy breakthroughs and there was no joint statement, Biden appeared to make headway in winning oblique Chinese criticism of Vladimir Putin's nuclear threats against Ukraine. Xi is an ally of Putin in a relationship that undercuts China's claim to be neutral in the Ukraine war.
"President Biden and President Xi reiterated their agreement that a nuclear war should never be fought and can never be won and underscored their opposition to the use or threat of use of nuclear weapons in Ukraine," the White House said. Chinese statements excluded mention of this.
"While this particular line did not appear on the official Chinese readout, the fact that the White House readout clearly noted that both leaders affirmed this statement was significant and a critical communication of redlines to Putin," said Kim of Brookings.
Looming largest was Taiwan, the self-ruling island democracy that Beijing views as an inalienable part of China and a domestic affair that no other country has the right to interfere in. Washington has longstanding security ties with Taipei, even as it officially recognizes only the government in Beijing under a one China policy.
'The core of China's core interests'
On Taiwan, Biden told Xi that the U.S. had not changed its one China policy, and "opposes any unilateral changes to the status quo by either side," the White House said.
Biden "raised U.S. objections to (China's) coercive and increasingly aggressive actions toward Taiwan, which undermine peace and stability across the Taiwan Strait and in the broader region, and jeopardize global prosperity," it said.
Xi described Taiwan as "the core of China's core interests," and "the first insurmountable red line in U.S.-China relations," and called for the U.S. leader to stick to his commitment in not supporting Taiwanese independence.
Beijing has repeatedly accused Washington of giving support to "separatist forces in Taiwan" and retaliated by freezing climate talks and sharply increasing military activities around the island after U.S. House Speaker Nancy Pelosi visited in August. 
Biden's denial that there has been any change in U.S. policy follows his statements that Washington would help Taiwan defend itself and comes amid moves by American lawmakers to increase military assistance to Taiwan and expedite current arms contracts.
To Beijing, such U.S. actions raise doubts about Washington's commitment to the status quo, said Chang Teng-chi, head of political science at National Taiwan University in Taipei.
"Ultimately … there is no trust between the two sides, so all they can hope to do is dynamic crisis management," he told RFA.
Monday's meeting in Bali nonetheless left the U.S. "in a better position now than we were before," said Oriana Skylar Mastro, Center fellow at the Freeman Spogli Institute for International Studies at Stanford University.
"It's a good thing that the two leaders met and it's important to continue the dialogue," she told RFA.
"However, the fundamental issues that are causing conflict between the two sides, in particular the Taiwan issue, there's been no progress made on those."
 Reporting by RFA Mandarin and Cantonese. Translation and editing by Luisetta Mudie.