The former head of Cambodia's Department of Wildlife and Biodiversity should not be held responsible for illegally smuggling research monkeys because he was acting on orders of his government and not in a personal capacity, his lawyers have argued in a U.S. government case against him.
Moreover, the U.S. case against Masphal Kry is tantamount to an attack on the Cambodian government, his defense lawyers argued, calling the indictment "a full-on assault on a foreign ministry."
U.S. Justice Department officials said Kry and seven other individuals were running a smuggling operation involving hundreds of long-tail macaques – a primate key for medical studies – poached from the wild in Cambodia and shipped illegally to the U.S.
Kry, who has been under house arrest since he was apprehended at New York's JFK airport in November 2022, made his first court appearance at an evidentiary hearing in Miami on Friday. 
Officials in the U.S. Attorney's Office in the Southern District of Florida have accused Kry of taking monkeys from the national parks and other locations in Cambodia and then falsifying permits, making it seem as though the animals had been raised in a breeding facility – the only legal place where the research primates can be sourced from.
The prosecutors accused him of being part of a conspiracy in which monkeys were sold with inaccurate export permits to the U.S. The prosecutors accused Kry and his associates of trying to make it seem as though the monkeys had been bred in captivity, when in fact the monkeys had been caught in the wild.
Prosecutors said that Kry and his associates concocted a scheme to sell the monkeys. He and his associates have each been charged with seven counts of smuggling and one count of conspiracy.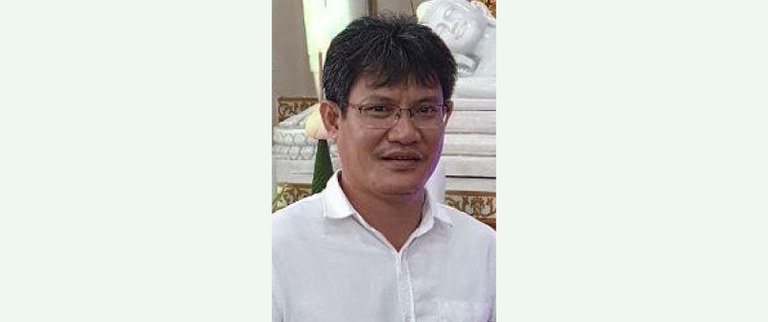 On Friday, a judge, Lisette Reid, considered whether some of the evidence gathered by federal investigators could be admitted at trial. The lawyers argued about the circumstances of Kry's arrest at Kennedy International Airport in New York in November, and whether information that he provided to an investigator on that day can be admitted.
At the airport, Kry was read his Miranda rights (his right to have a lawyer present and to remain silent). But his lawyers said that he does not speak or understand English well enough to have comprehended the full meaning of his rights. If he was not aware of his rights, then the information he shared cannot be admitted.
The prosecutors said that he was told of his rights, and that he was given a translation of his rights in the Khmer language. Therefore, they said, the evidence can be admitted.
Kry, sitting next to an interpreter, listened intently to their arguments. He wore a dark suit and white socks, with an electronic ankle bracelet – a GPS tracking device – bulging under one of his socks.
Outside the courthouse, animal rights activists, holding signs ("End Monkey Smuggling") and wearing cardboard monkey faces, stood in a line.
"Hunters in Cambodia are taking mothers away from their babies," said Amanda Brody, a senior campaigner for an organization, the People for the Ethical Treatment of Animals (PETA), referring to the captured animals. "We're standing here in solidarity with the monkeys."
Protecting public spaces?
Ahead of Friday's hearing, Kry's lawyers sought to have the indictment dismissed, arguing that he was following the Cambodian government's request to obtain monkeys from "public spaces," places where monkeys are a nuisance for local residents. 
In fact, Cambodian officials viewed the capture of the monkeys as a service to the people who live in these areas. Local authorities had wanted the monkeys removed, the lawyers claimed.
Kry was fulfilling his duties as a wildlife official and U.S. prosecutors are attempting "to criminalize public acts by a foreign government employee that occurred entirely within that foreign country."
"These public acts are legal under Cambodian law," said the defense lawyers.
Experts say the argument has little credibility as the issue is not whether poaching monkeys is legal under Cambodian domestic law, but that Kry and his conspirators faked import documents to pretend that the provenance of the macaques was legitimate. 
This would be illegal under U.S. law and under the Convention on International Trade in Endangered Species of Wild Fauna and Flora (CITES), which Cambodia has signed.
The defense's argument "epitomizes the Cambodian government's way of thinking — it's not illegal if the government says it's not," said Ed Newcomer, a former U.S. Fish and Wildlife investigator. "[But] Cambodia is a signatory to CITES and, as such, has to follow CITES rules if they want to export their wildlife."
Long-tailed macaques, highly intelligent creatures prized in research for their biological similarity to humans, are protected under international trade law, and their handlers need a permit to ship them to the U.S. 
They were added to the endangered species list in 2022 amid increased poaching as demand for the primates surged in the midst of the COVID pandemic.
The biggest market is the U.S. From 2000 to 2018, the U.S. imported between 41.7% and 70.1% of the total annual trade, according to a forthcoming article in the International Federation of Tropical Medicine journal.