A military court in Myanmar's Yangon region has sentenced a former doctor-turned-model to six years in prison for posting provocative content online deemed "harmful to Burmese culture," prompting condemnation from lawyers and rights groups who called the punishment "unjust."
The Military Court of Dagon Myothit (North) Township on Tuesday ordered Nang Mwe San to serve a six-year jail term for publishing "sexually explicit" photos and videos online in violation of Article 33 (a) of Myanmar's Electronic Communications Act and tarnishing the country's cultural image.
The sentence marks the first time that someone has been prosecuted under the act, which was enacted during the 2011-2016 administration of former President Thein Sein.
Nang Mwe San's friend confirmed to Ij-Reportika Burmese that the military court in Dagon Myothit issued the sentence after what she said was a nearly month-long closed trial.
"The sentence was six years imprisonment, handed down by the military court," said the friend, speaking on condition of anonymity. "They said [the trial] was faster than usual because the northern part of Dagon is a martial law region."
Attempts by Ij-Reportika to contact Nang Mwe San's family members by phone for more details about her case went unanswered Wednesday. The junta has yet to release any information about the court ruling.
Nang Mwe San participated in street protests after the military takeover on Feb. 1, 2021, and, in March that year, posted comments to social media decrying the junta's deadly crackdown on the unrest. Shortly thereafter, the junta announced that she would be arrested under Section 505 (a) of the Penal Code for defamation against the state and she went into hiding. Sources close to the doctor said that she eventually signed a bond with authorities whereby she was permitted to return to her home in Dagon Myothit (North).
However, on Aug. 5, the military arrested Nang Mwe San, along with film actress Thinzar Wint Kyaw, for "distributing suggestive photos and videos on a foreign website for a fee."
Nang Mwe San's friend told Ij-Reportika that because Thinzar Wint Kyaw is from Yangon's Mayangone township, which is not a martial law zone, "her case will be decided by a civil court."
Sources close to the Mayangone Township Court said Thinzar Wint Kyaw stood trial on Sept. 14, although further details about the actress's case were not immediately available.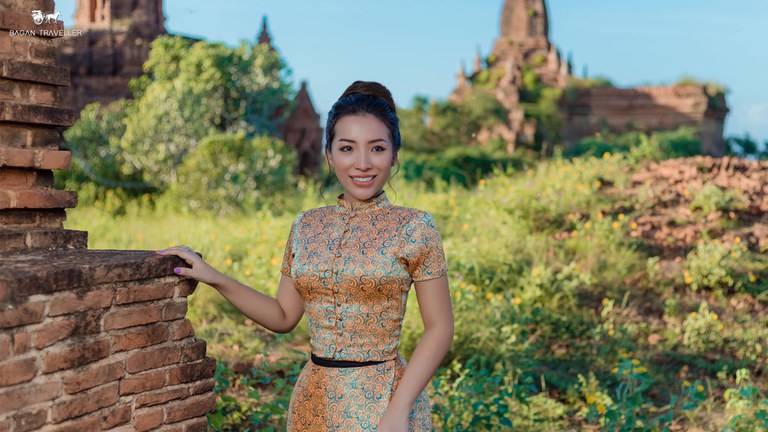 'Protecting' Burmese culture
A veteran lawyer, who did not want to be named for security reasons, called Tuesday's ruling "unjust" and said it did nothing to promote Burmese culture.
"This legal action is just an excuse and I'm sure there are other undisclosed reasons behind it," he said. "And Myanmar's culture will not benefit because of this action against [the two women]. Can [the junta] really stop this sort of thing? I don't think it's possible."
He added that Section 33 (a) of the Electronic Communications Act is too vague in its definition of what content can be considered "harmful" to the country's culture.
Zaw Ran, a human rights activist from the Yangon People's Advocacy Network, told Ij-Reportika that instead of sentencing people to lengthy jail terms, first-time offenders who violate Section 33 (a) should be given a warning.
"I wonder if these women, Nang Mwe San and Thinzar Wint Kyaw, understand the relevant laws," he said. "People feel so sorry for them. If they didn't know about the law, they should have been informed about it before they were punished."
Zaw Ran condemned the military court ruling for its lack of transparency and said Nang Mwe San was denied access to a proper legal defense.
Saw Han Nway Oo, a writer, told Ij-Reportika that arresting and jailing women for such actions is a violation of their rights, noting that in nearly every country there are people who earn money the same way.
"I think it's unfair to hand down such a harsh sentence for exposing your body online for a fee," she said.
"There are so many people doing this nowadays, even if they say ours is a country where Buddhism and culture flourish and that this is not compatible with our culture. And I think using this Communications Law to jail them is just wrong."
She added that there are many models showing off their beauty for a living in Myanmar but those who support the military have not been arrested or prosecuted.
Artists from the music, film and theatrical industries took to the streets to protest the military takeover in Myanmar, prompting the military to announce that hundreds of celebrities would be arrested and charged under Section 505 (a).
Among them, actor Pyay Ti Oo, Eindra Kyaw Zin, Lu Min, pop singer Po Po and make-up artist Win Min Than were arrested. Some were later released while others were imprisoned by the military.
Translated by Khin Maung Nyane. Written in English by Joshua Lipes.