Hong Kong journalists targeted under a citywide crackdown on dissent for their reporting of the Yuen Long mob attacks of 2019 have marked the third anniversary of the attacks with a YouTube documentary.
A group of independent journalists including Bao Choy, who was arrested in November 2020 over her investigative documentary for government broadcaster RTHK about the July 21, 2019 mob attacks on train passengers at Yuen Long MTR, published a 14-minute video to YouTube on Tuesday, ahead of Thursday's anniversary.
Bao's Hong Kong Connection TV documentary titled "7.21 Who Owns the Truth?" showed clips from surveillance cameras at shops in Yuen Long and interviewed people who were identified in the footage.
Its airing forced police to admit that they already had a presence in the town, but did nothing to prevent the attacks as baton-wielding men in white T-shirts began to gather in Yuen Long ahead of the bloody attack on passengers and passers-by.
"On the third anniversary of the 721 Yuen Long attack, a group of independent journalists have made this special program about the unfinished investigation … summarizing clues collected by civil society over the past few years, and following up with a few who have been persevering in seeking the truth," the video description reads.
"We are not affiliated with any media organization and have no news platform, but we sincerely appreciate the willingness of multiple independent journalists to work together on this production," it said.
"We have made this to professional standards despite the lack of salaries or resources."
Post-crackdown freedoms
The video also "pays tribute to the interviewees who dared to comment publicly and on the record," despite an ongoing crackdown on public criticism of the government under a national security law imposed on the city by the ruling Chinese Communist Party (CCP) from July 1, 2020.
"Some of them have been forced to leave [Hong Kong], while others have chosen to stay, but they all want to see the day when the truth is made public," it said.
The HKIJ channel where the video was published had garnered 3,540 subscribers by Wednesday afternoon, and 5,700 likes, with a number of supportive comments from Hongkongers.
"You were the victims, but you bravely stood up and remembered the pain. I sincerely thank you and wish you all peace," one comment read, while another said: "Neither forget nor forgive. Thank you to everyone who stood up."
"Thank you to every citizen who still dares to tell the truth, and every reporter who reports the truth, three years on," another comment said.
Galileo
The video includes interviews with three people who were in Yuen Long MTR three years ago, including Tuen Mun resident "Galileo" who was attacked while trying to rescue journalist Gwyneth Ho, and chef surnamed So who sustained heavy injuries from being beaten with rods, as well as a local businessman who supplied CCTV footage from his premises.
"Galileo" and his wife tell the producers they gave high-definition video and detailed witness accounts to police, but that most of the attackers hadn't been arrested to this day.
Choy was arrested and fined for "road traffic violations" relating to vehicle registration searches used in her RTHK film.
Thirty-nine minutes elapsed between the first emergency calls to the final arrival of police at the Yuen Long MTR station, where dozens of people were already injured, and many were in need of hospital treatment.
At least eight media organizations, including the Hong Kong Journalists Association, the Hong Kong Press Photographers Association and the RTHK staff union expressed "extreme shock and outrage" at Choy's arrest.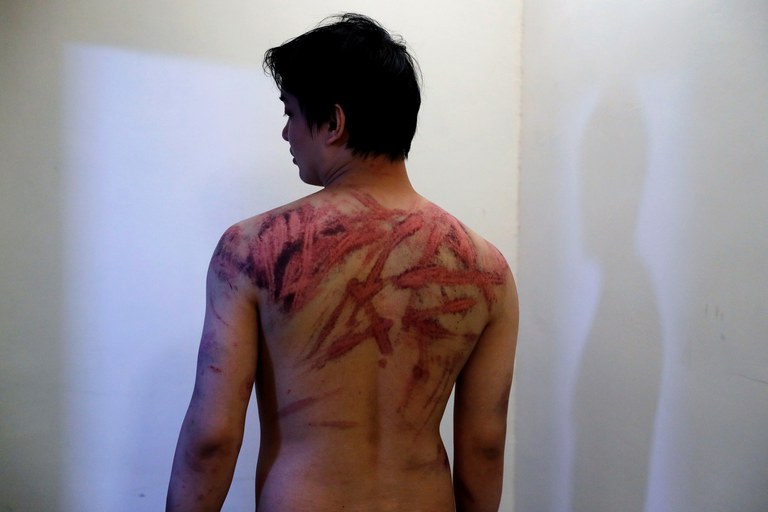 Book fair censored
The anniversary came as the Hong Kong Book Fair, once a vibrant showcase for independent publishers in the city, started displaying prominently a number of new titles about CCP leader Xi Jinping and the history of the ruling party, apparently specially produced for the Hong Kong market.
Offerings from CCP-backed publishers were on prominent display at the fair on July 19, including titles expounding the success of the "one country, two systems" model under which Beijing took back control of Hong Kong in 1997.
A spokeswoman for the Hong Kong Trade Development Council (HKTDC), which runs the book fair, denied that a higher level of censorship is being implemented at the fair under the national security law, which bans public criticism of the authorities.
"We don't engage in the prior vetting of books, nor will we take action to censor any books," spokeswoman Clementine Cheung told reporters. "But if someone complains or thinks there is an issue with a book, we have a mechanism for checking on that."
"If there really is a problem with a book, it won't be up to us to decide that," she said.
While independent publishers have been gradually disappearing from the book fair in Hong Kong, organizers set up a small but independent event titled the "Five Cities Book Fair 2022" in small venues in Taipei, London, Manchester, Vancouver and Toronto, showcasing titles that are now banned in Hong Kong, especially those about the political crackdown and the 2019 protest movement.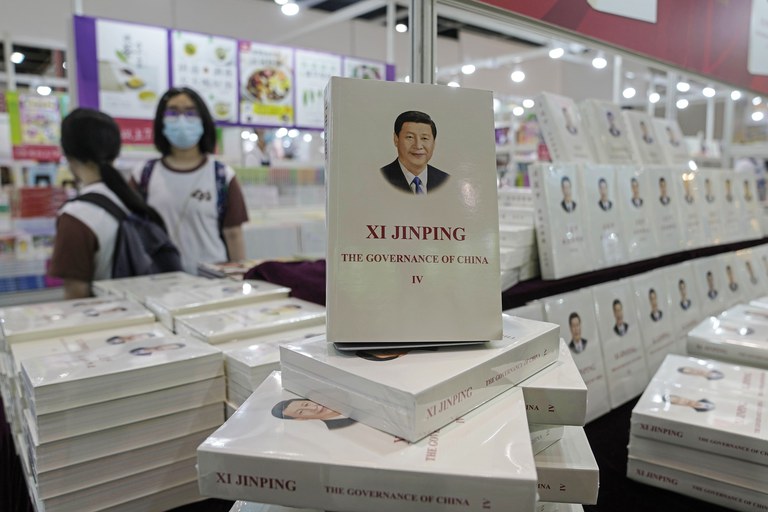 Translated and edited by Luisetta Mudie.