Democracy is unlikely to come to China unless a number of circumstances fall into place at just the right time under the ruling Chinese Communist Party (CCP), exiled dissidents told RFA ahead of the 33rd anniversary of the Tiananmen massacre.
Wang Dan, a former leader of the 1989 student-led democracy movement in China and the founder of the Dialogue China think-tank, warned that people shouldn't harbor illusions about deliberate political reform under the CCP.
He said there was likely a less than 0.1 percent chance that the ruling party would willingly reform itself in a democratic transition seen under the Kuomintang government in Taiwan.
Instead, internal divisions over how to deal with a crisis are more likely to weaken the CCP's hold on power, Wang Dan told RFA.
"Perhaps if there is a huge crisis and challenge [facing China], generating a certain level of internal disagreement, and the government misjudges and makes the wrong response are wrong, then maybe history will turn," he said.
"Without the combination of these factors, I advise everyone to drop any remaining illusions they hold about the CCP," he said.
Exiled dissident and political commentator Wang Juntao said CCP leader Xi Jinping's insistence on a zero-COVID policy in response to the pandemic could prove to be just such a crisis, however.
"Now that the enforcement methods used to implement zero-COVID disease control and prevention measures have brought disaster to the people, more and more people agree that Xi Jinping is going against the opinions of experts from all over the world, and yet there is no way to make him correct his course," Wang Juntao said.
He said that Mao Zedong's initiation of the political turmoil of the Cultural Revolution (1966-1976) had prompted calls for democracy from within CCP ranks after the late supreme leader's death.
Those people understood the need to prevent the emergence of another strongman like Mao, and tried to make power less concentrated, so that the entire party and country were subject to the rule of a single person ever again.
But it seems that a similar pattern has emerged under Xi Jinping, he said.
The new generation
Wang said the crackdown on the 1989 Tiananmen protests was to be expected under such a repressive system, and that crackdowns on dissent had been ongoing since then.
But he said he wasn't pessimistic, because different generations make different meanings out of history.
"You have to believe that democratization is the overall trend," he said. "You have to believe that constitutional human rights are based on the basic aspirations of human nature, and you have to believe that the political demands of 1989 are the inevitable destination of human beings and the Chinese nation."
"This generation may not have been through the Tiananmen massacre, but they will have experienced their own events, and will soon start connecting their destiny with the events of the past," he said.
"When that happens, the Tiananmen protests and massacre will take on a fresh meaning, like a stele [stone carved with a commemorative inscription]," he said.
"As long as China remains undemocratized, there will come a time when the next generation shares the same fate we do, unless those in power stop suppressing their struggle for democracy," Wang Juntao said.
Wang Dan said most young people in China had heard of the Tiananmen massacre, but were unlikely to understand what took place in detail.
"Most people know about June 4th, but they don't know the cause, the outcome, or the ins and outs," Wang Dan said. "But they do know that June 4, 1989 is a sensitive date."
"There are actually very few young people who don't know this huge things happened in China," he said, adding that current events could trigger their curiosity.
He said that Chinese people often do their own research once they go overseas to study, and are free of government censorship or surveillance.
"As long as the wheel of democracy is rolling forward, I'm not worried at all," he said. "From a historical perspective, it's fairly irrelevant whether young people know about June 4, 1989 right now or not."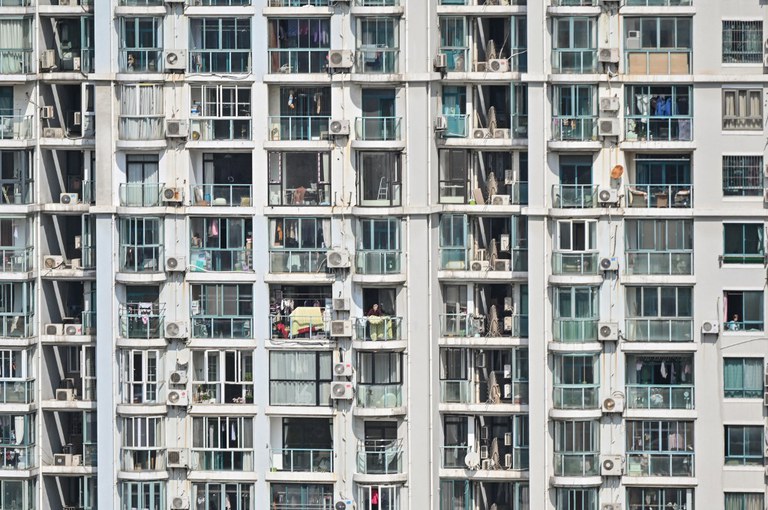 Protests over lockdown
In recent days, protests involving hundreds of students have sprung up at university campuses in Beijing and Tianjin, over draconian COVID-19 restrictions imposed on higher education.
The scenes at Tianjin University, Beijing International Studies University and Beijing Normal University were eerily reminiscent of the early stages of the 1989 student movement, which later took over Beijing's Tiananmen Square for weeks on end with demands for democratic reforms and the rule of law.
Those protests culminated in a bloody massacre of civilians by the People's Liberation Army (PLA) on the night of June 3-4, with an unknown number of casualties.
In Shanghai, an open letter from entrepreneurs dated May 30 called for the release of all political prisoners and for the ruling Chinese Communist Party (CCP) to begin a process of political reform at the 20th Party Congress later in the year, warning of mass capital flight and a widespread loss of public confidence in Xi Jinping's leadership.
It urged the industrial sector not to act like "sheep fattened for slaughter" by returning to full production in the wake of the weeks-long Shanghai lockdown.
It said the "rule of law" had been reduced to "rule by man", while the economy had been hijacked by politics, leaving millions of COVID-19 "graduates" unemployed, calling on people to "take back their civil rights and rebuild the country."
The letter also called on the government to overturn the guilty verdicts against entrepreneurs Ren Zhiqiang and Sun Dawu, as well as punishing officials responsible for "violating the law and disregarding public opinion" as part of the zero-COVID policy and loosening CCP controls on the media.
Translated and edited by Luisetta Mudie.