The Chinese military flew a reconnaissance and strike drone near Taiwan for the first time just as the island staged its largest multi-force drills to boost self-defense capabilities.
Japan's Ministry of Defense Joint Staff issued a press release on Monday saying that a Chinese TB-001 reconnaissance and strike unmanned aerial vehicle (UAV) was spotted flying between the Japanese islands of Okinawa and Miyakojima before heading towards Taiwan.
The drone, nicknamed the "Twin-Tailed Scorpion," then flew very close to the coast of Taiwan's Hualien County, deep inside the island's air defense identification zone (ADIZ).
An ADIZ is an area where foreign aircraft are tracked and identified before further entering into a country's airspace.
The Japanese defense ministry also provided the UAV's flight path which did not intrude into Japan's airspace. The ministry still scrambled fighter jets in response and continued to monitor the situation.
This was also the first time that a TB-001 has flown solo from the East China Sea to the Pacific, the ministry noted.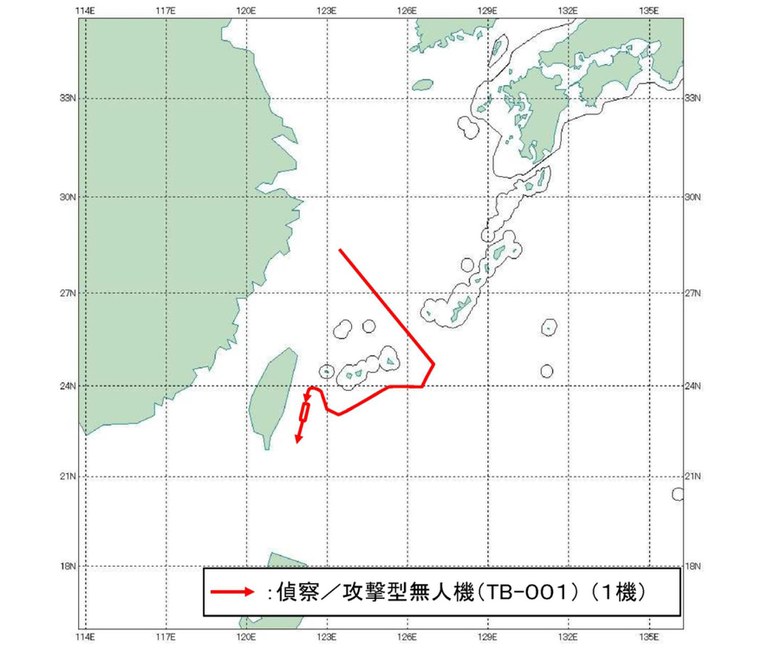 Taiwan's Ministry of National Defense has yet to say anything about the drone's flight operation but on Monday it said China sent another reconnaissance aircraft, a Shaanxi Y-8, to Taiwan's ADIZ.
"The TB-001 could also carry weapon systems and conduct attack missions," Jyh-Shyang Sheu, a military expert at Taiwan's Institute for National Defense and Security Research told RFA.
"We have seen the UCAVs playing a role in attacking aircraft in some armed conflicts in recent years. By sending the drone, China might also want the challenge the air defense capability of Taiwan, but these kinds of UCAV are normally easily detected by radar systems," said Sheu, who added that Taiwan needs to make sure that its integrated air defense system works well.
Chinese air sorties have become much more regular in recent months as tension rises in the Taiwan Strait.
The TB-001 is China's modern medium-altitude, long-endurance UAV that can also be armed for combat purposes. Designed by Tengden Technology, an UAV manufacturer based in Sichuan, it is believed to help greatly boost the Chinese military's reconnaissance capabilities.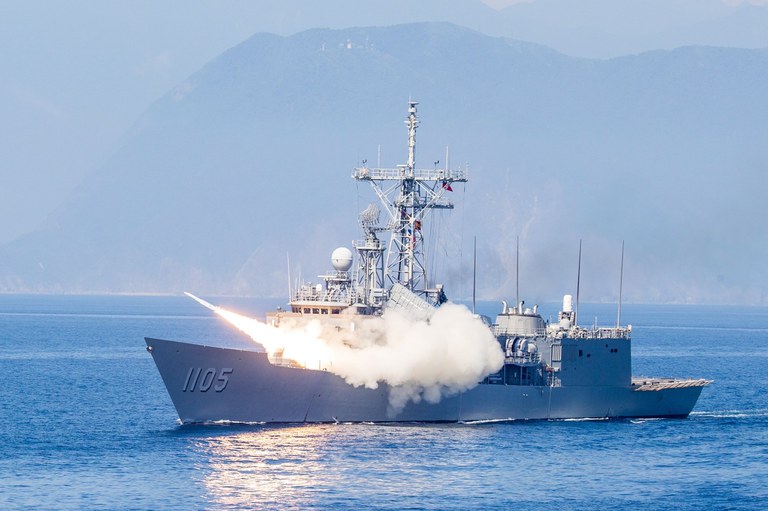 Tracking Taiwan's exercise
Japanese media quoted anonymous military sources as saying that China may have flown the drone to gather information about Taiwan's annual large-scale military drills, as well as to "give a warning to Taiwan." 
The annual Han Kuang military exercise entered Day Two on Tuesday, with President Tsai Ing-wen observing a joint naval combat readiness drill aboard a Kidd class destroyer.
Some 20 different naval and coast guard vessels took part in the drill, believed to be the largest live-fire exercise ever staged with combined forces from all branches of the army.
Tuesday's drill also included port air defense and anti-mining exercises, and an anti-submarine operation.
Elsewhere, thousands of army reservists are taking part in counterattack exercises in different locations, including some of Taiwan's most strategic beaches. 
Larger and more active participation of civilians and reservists is seen as the highlight of this year's exercise.
In Miaoli County, about 100 km west of Taipei, reservists were seen building concrete barriers on the beach in sweltering heat to block an enemy landing. 
The Taiwanese defense ministry introduced a new, more demanding, reservist training program in March to improve the combat readiness of the island's reserve forces in the face of threats from China, which considers Taiwan a breakaway province.