The Chinese government has denied compensation for residents, including Tibetan nomads, affected by the construction of the world's largest hydro-solar plant, residents living near the plant told us.
Chinese state media reported Monday that the Kela mega hydro-photovoltaic complementary power station began its entire operation Sunday. The sprawling solar plant, which covers 16 million square meters, or more than 2,000 soccer fields, has a hydropower component that helps stabilize the energy supply due to shifting weather conditions.
It can generate 2 billion kilowatt-hours every year and fully charge 15,000 electric vehicles with a range of 550 kilometers (340 miles) in just one hour.
But nomadic Tibetans who once grazed their cattle in the area now covered by a sea of solar panels were forced away and offered nothing in return, a Tibetan resident living near Kela told our reporter.
"The Chinese government has begun operating the largest solar power station along with the hydropower dams in Nyakchu county in Kardze [in Chinese, Ganzi] beginning June 24," the resident said, referring to a separate hydropower project.
"To build and facilitate these power plants, the Chinese government has displaced the local Tibetans in these regions in a land-grab and has not given any compensation yet."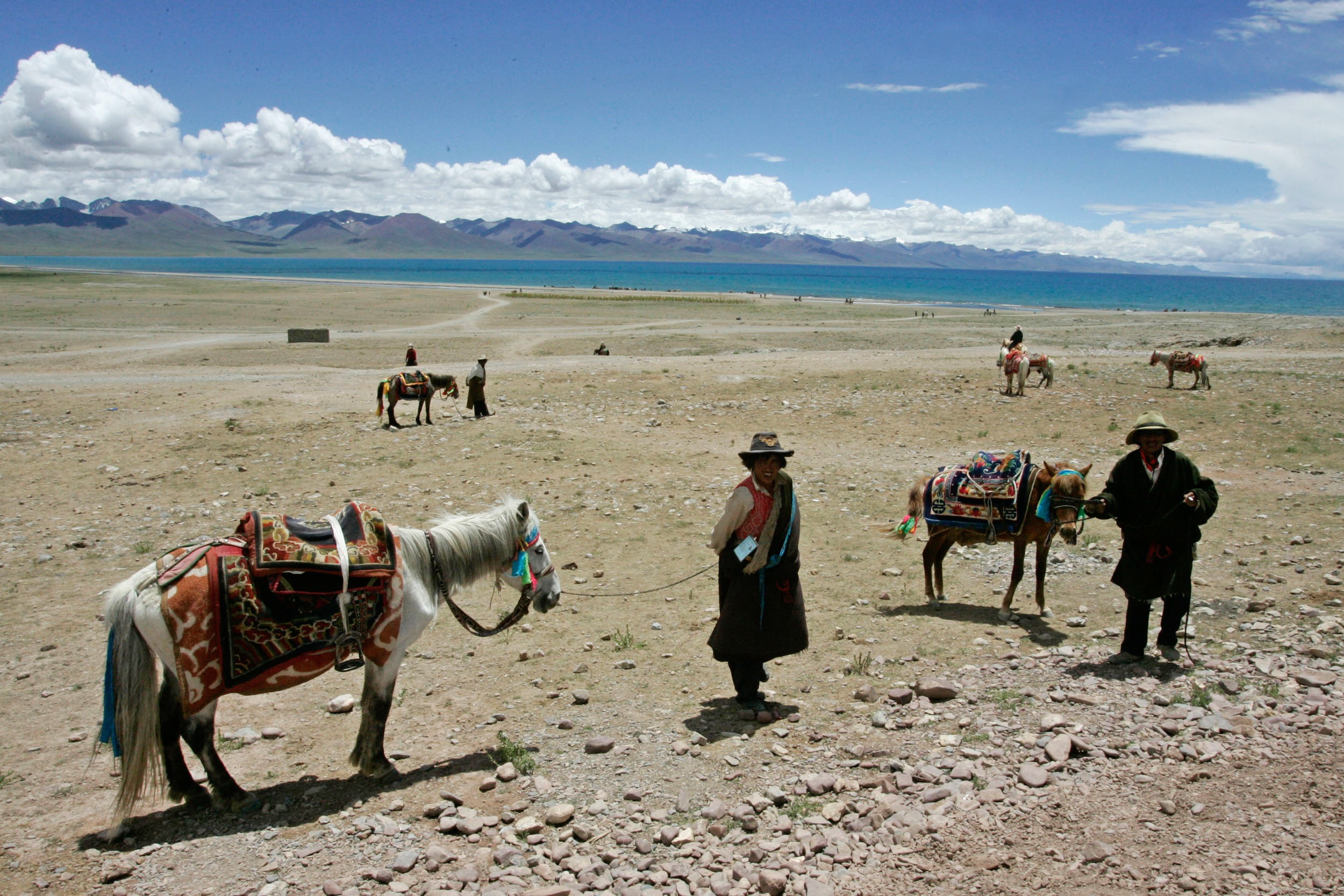 The resident said that the displaced Tibetans were never informed before the project started.
"Instead, police were stationed near these power plants and locals were not permitted near them," the person said. "Though the authorities told the local Tibetans that these power plants would be beneficial to livestock and their pastures, but now the Tibetan nomads are being displaced and pushed away to other places."
The nomads had filed complaints with the Chinese government to no avail, another Tibetan resident said.
"In April this year, the local Tibetans pleaded with the Chinese authorities to stop these projects," the second person said. "However it is very clear that no opposition to displacement and resettlement is possible and that local Tibetans have no choice but to comply with the government's orders."
The power plants pose a serious threat to Tibet's fragile environment, Lobsang Yangtso, an environmental researcher at the San Francisco-based Tibet International Network.
"China's policies and the expansion of infrastructure in Tibet are the cause of earthquakes, floods and various types of irreversible damage to the ecosystem," she said.