On November 13, Cambodia's princeling prime minister, Hun Manet, will meet with Cambodia's aggravated private sector for his administration's first Government-Private Sector Forum which his nascent government has been preparing for months. There has already been a public furore over the likely rise in taxation, which Hun Manet has denied will happen, but anyone with sense knows it must happen. 
The property sector is in a very bad way. Worse is the banking sector, where high private debt has everyone on alter and is leading to sleepless nights amongst the middle classes—domestic credit to the private sector stands at 182 percent of GDP as of last year, according to a World Bank report from last month (p. 46). By comparison, in China, it was 220 percent.
Wetting our appetites, Hun Manet has suggested that he will announce new policies, including for the property sector, later this month. One could be to allow foreigners to buy villas in gated communities (boreys), where most of the toxic credit in the property sector seems to be. 
At the same time, however, Hun Manet will be being told by his elders—including his father, Hun Sen, Cambodia's ruler for almost four decades—that he cannot give away too much to the private sector. Hun Manet is an inexperienced, slightly hollow leader whose legitimacy is tied to being his father's chosen successor, not any of his own achievements (yet).
No 'social bargain'
The upcoming forum will be a moment when some people in the private sector—those expected to fund the lavish lifestyles of the political nobility and the increasing tax burdens of the state, but without getting an actual seat at the political table—think they can gain an advantage. 
There is no "social bargain" in Cambodia between the political nobility and commoners. If the economy goes pear-shaped, the ruling Cambodian People's Party (CPP) won't voluntarily resign from power, nor would it allow the masses to openly protest on the streets. However, there is a delicate bargain between the political nobility and the private sector. The task for all authoritarian regimes is this: how do you ensure that the private sector pays the piper but doesn't call the tune? After all, why maintain the political nobility (which is rentier in nature) when the private sector isn't getting something in return? Why not go over the heads of the political rent-seekers? 
This dynamic isn't specific to Cambodia. In China and Vietnam, the defining policies of Xi Jinping and Nguyen Phu Trong, the two communist parties' general secretaries, have been a mammoth crackdown on the private sector that reasserts the communists' monopoly on power as part of vast anti-corruption campaigns. Why? Because authoritarian governments only have to be good at one thing: denying space for any alternative to their authority.
But private sectors would be an alternative if they weren't constrained, as seemed to be the case in both communist states before 2012, the year Xi and Trong came to power. Indeed, businesses and tycoons might start demanding the predictability of the rule of law and private property rights; they might want a direct say in politics; they might start to publicly criticize their political masters (think Jack Ma of Alibaba!); and they might protest by denying the state the taxation it needs to survive. 
Splurging on titles
How do you rectify this? You co-opt the private sector; you turn a blind eye to its dodgy actions; you create policies favorable to its advancement; you intermarry your political nobility with the economic elites; you arrest outspoken individuals for corruption to set an example of what happens if someone steps out of line. During its succession process this year, the CPP in Cambodia has tried to appease the private sector. It has splurged on the number of oknha titles it awarded; as of June 2023, there were 1,299 people with the honorific, although the number grew after the July general elections
The number of land concessions and other corrupt practices also boomed. The Cambodia Oknha Association was launched in June by Cambodia's most prominent tycoons, with Hun Sen as honorary president. Ostensibly a way for the ruling party to collect "charitable" donations, it is actually a way for the most powerful oknha to constrain their lessors and do Hun Sen's bidding. Hun Manet's government now has 1,422 secretaries or undersecretaries of state, more than double the number his father's government had. Many of these positions are bought and allow the occupiers to extract patronage payments. Moreover, the new administration has vowed to run the country in a more technocratic and economic-minded manner.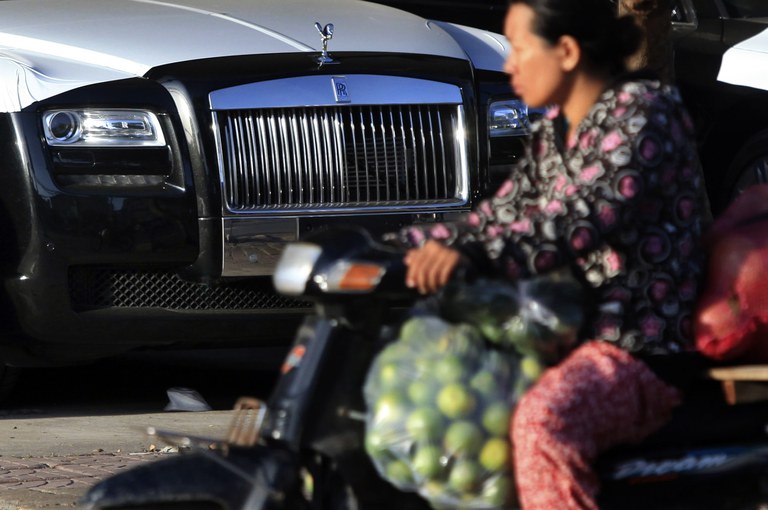 The apparent insinuation is that it will focus on finances, not playing at geopolitics. It has maintained or appointed ministers whom the private sector trusts. Aun Pornmoniroth, the powerful finance minister, kept his job and is now the real architect of government policy. Sok Chenda Sophea, formerly the head of the Council for the Development of Cambodia, the government body tasked with attracting and managing foreign investment, is now foreign minister. Keo Rottanak, the new Minister of Mines and Energy, was managing director of the state-owned electricity provider Electricite du Cambodge. Chheang Ra, the new health minister, was director of the state-run Calmette Hospital.
However, constraining the private sector and economic barons will become a lot more difficult. Things were easier in the past when the lifestyles of the political nobility were relatively cheap (a few billion dollars) and when the Cambodian state had a small budget that was primarily funded by foreign aid. In other words, when the political nobility wasn't so reliant on the private sector for funds.
Higher taxation coming?
But that's changing. Domestic revenue increased from $247 million (or 8 percent of GDP) in 1998 to $6.8 billion (23 percent of GDP) in 2022. During the same period, expenditure rose from $409 million (13 percent of GDP) to $7.9 billion (27 percent of GDP). In fact, the spike was much more recent. In 2013, domestic tax revenue was just $900 million. By last year, it had spiked to $3.45 billion, more than a threefold increase in less than ten years. 
The government's Panglossian Pentagonal Strategy imagines Cambodia being an upper middle-income country by 2030, and an advanced economy by 2050. These grand plans will have to be paid for by higher taxation and new levies, despite Hun Manet's assertions otherwise. As the IMF put it in a report last year: "A higher revenue-to-GDP ratio would be needed to finance the higher public spending (such as on health, education, and infrastructure) typically associated with middle income countries."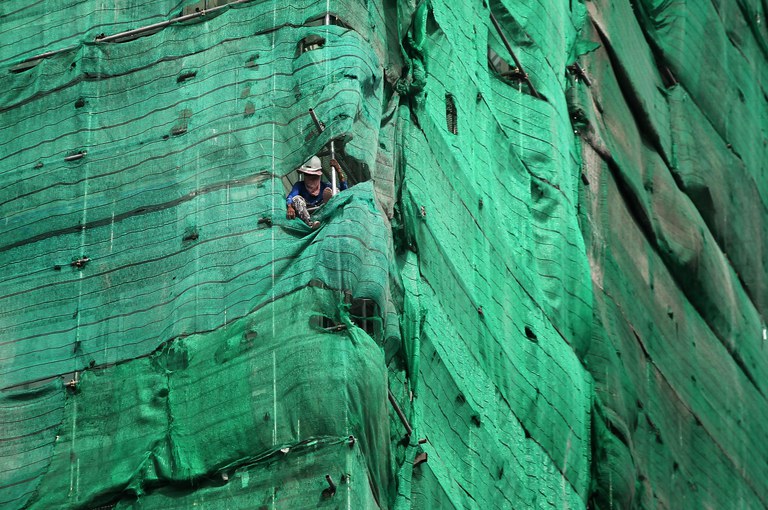 The task for Hun Manet's stewardship over the vast CPP system is how the political nobility gets more revenue without giving away more of its political power in return. Do you turn an even blinder eye to corruption? Do you give the private sector more of a say in policy? Do you seek to divide and rule by unleashing a vast anti-corruption campaign that reasserts your monopoly of power? Whether the CPP can continue to appease the private sector remains to be seen.
Perhaps Hun Manet's regime will be less threatened while Hun Sen is still around; the private sector is either terrified or loyal to the former premier. But greater taxation coupled with an inexperienced government could create the sort of friction that every authoritarian regime fears.
David Hutt is a research fellow at the Central European Institute of Asian Studies (CEIAS), the Southeast Asia Columnist at the Diplomat, and associate editor at Contemporary Southeast Asia journal. As a journalist and analyst, he has covered Southeast Asian politics since 2014. The views expressed here are his own and do not reflect the position of RFA.