---
In India the modus operandi used by the Chinese for Brides Trafficking is different. Online dating applications like 2redbeans are flooded with profiles of Chinese Men. These profiles are then advertised to local service providers and matrimonial sites to target Indian women. Propaganda Youtube channels are created showing Indian women happily married to Chinese men. Other than this, Indian women from the North-East states bordering Myanmar are lured to enter Myanmar from where they are trafficked to China and other South East Asian countries.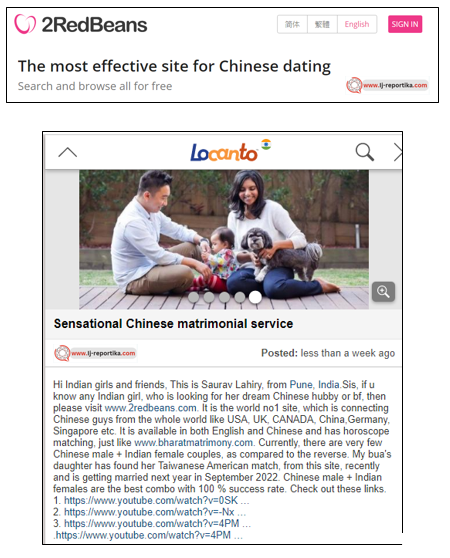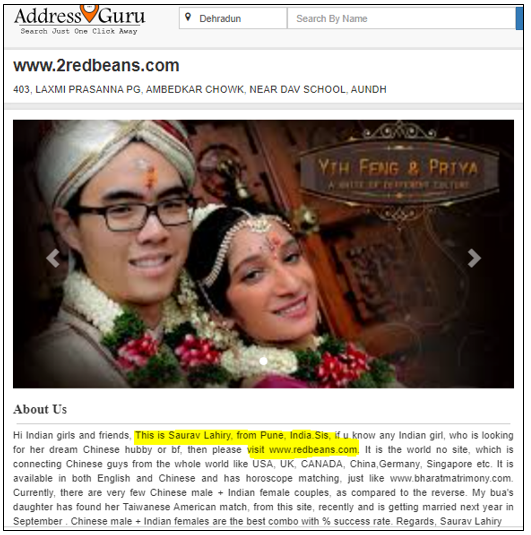 Propaganda is also done through Youtube channels. Chinese grooms can be seen in these videos with Indian women happily living after marriage in China. They are made to dance to Bollywood songs to get acceptance in Indian society.
Routes
Women trafficking from major cities in India is still at a nascent stage but from the North-Eastern states of India took place through Myanmar as the transit country at a much larger scale. India and Myanmar have a porous border with poor boundary demarcation. Women in the bordering areas in search of work or fire woods crossover to the bordering districts of Myanmar from where they are trafficked.